There's a new den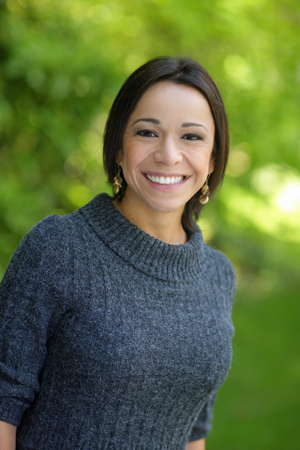 tal office in the neighborhood, Avila Dental, home of Dr. Veronica Bello.
She started moving into the Northgate Park Professional Building, 11050 Fifth Ave. N.E., Suite 202, on July 12. That's just across Fifth from Hubbard Homestead Park, and a location where a new medical district is growing in proximity to Northwest Hospital & Medical Center. (On Thursday we posted about the UW medical clinic opening just south on Fifth in Thornton Place.)
After six weeks of construction (which you can fin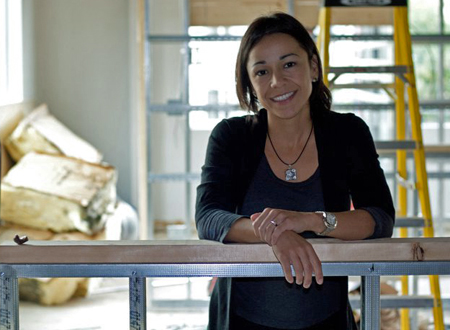 d detailed on her Facebook page, together with instructions for a Tooth Fair app) she is now open for business.
Which, in Dr. Bello's case is family (including children) and cosmetic dentistry.
Dr. Bello was born in Seattle. When she was a small child her parents moved back to Venezuela, where she grew up and received her DDS from the Universidad Central de Venezuela in 2002.
That's where the name of her practice originated. From Avila Dental's website: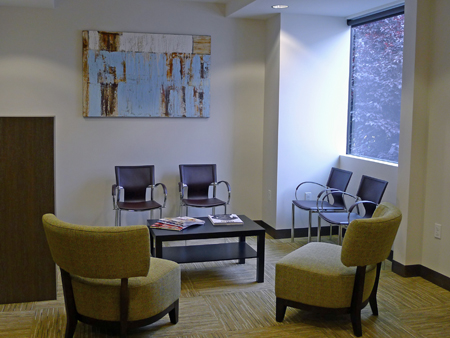 Avila National Park is a mountain range located at the north part of Venezuela, in the ciy of Caracas, where Dr. Bello is from. On a clear day you can see the city on one side and the Caribbean Sea on the other!
She returned to Seattle and received a master's degree in oral medicine in 2009. She is an affiliate instructor at the University of Washington and a clinical instructor at the Renton Technical College in the Dental Assisting Pro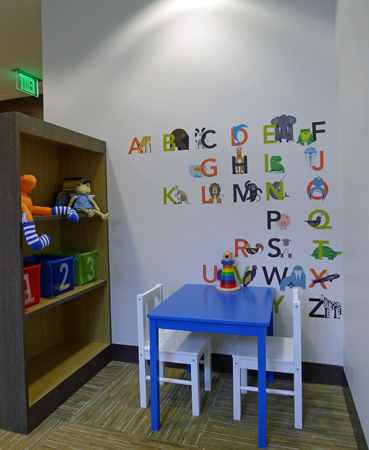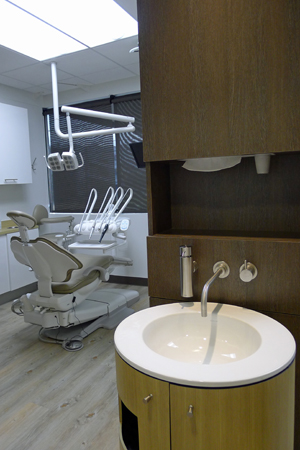 gram.
Avila Dental's new office includes an area for children, treatment rooms and quite a bit of excellent art which was still being hung last week. It also includes brand new digital X-ray equipment and state-of-the-art fluorescence technology to detect decay.
A Ballard resident, Dr. Bello picked her new office location because of the growing medical district here, the north end neighborhoods and the easy commute access from Interstate 5 – important because, as a bilingual dentist, she'd like to draw  Hispanic customers from throughout the area.
We understand that a healthy mouth is essential to a healthy body and we focus on early detection and prevention of oral diseases. But we also believe in a collaborative treatment plan that takes you into consideration. Although we will always show you your options, we will never recommend unnecessary treatments.
Insurance coverage includes Washington Dental Services (WDS), Regence Blue Shield, Premera, Assurant,  Metlife and Aetna.
(Photos courtesy Avila Dental.)