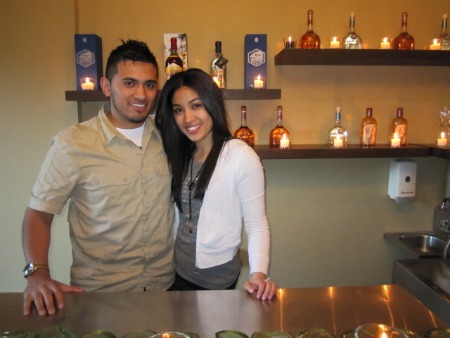 Edgar Carreon, owner of COA Mexican Eatery & Tequileria, with his fiancee, Juanita Bond, in front of the tequila bar on the first floor.
When COA Mexican Eatery & Tequileria officially opens May 20 at 7919 Roosevelt Way N.E., owner Edgar Carreon plans to offer more than just his favorite dishes and tequilas. What he really hopes to share with the community is an experience.
"One of the ways that we are different from most Southwest-style restaurants is that we are part of the Mexican culture," Carreon said. "We didn't come up with the idea; we didn't come up with the recipes. These are things that we grew up with; these are the things that we still eat at home.
"We have a really personal relationship with the culture that we think is a really different experience."
And because Maple Leaf has welcomed COA with such open arms, Carreon in turn is opening the doors to the restaurant a little early for a Cinco de Mayo dinner-tequila pairing specifically for the neighborhood. (UPDATE: Reservations now are being taken. Click to the bottom of this post for details.)
Carreon explains that his first restaurant, La Casita in Mount Vernon, is important to him because of the way the restaurant was so warmly welcomed into the community when it opened nine years ago.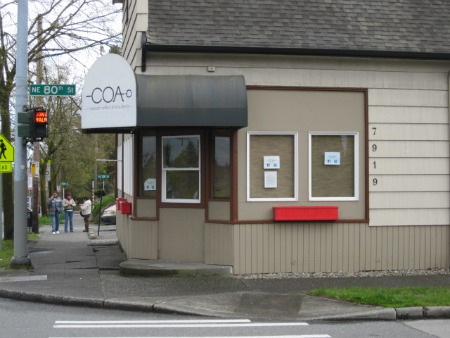 "(Maple Leaf) has been the location that makes us feel just like we did in Mount Vernon," he said.
The three-course meal offered May 5 will feature a tequila specifically chosen for each course from Casa Noble, Corrido and Ahatoro. Patrons that night also will get the chance to try some of the restaurant's original tequila cocktails, as well as samples of dishes not being served with the meal.
So what style of food might you expect at COA? Carreo admits that much of the menu might not seem new to patrons who frequent Mexican restaurants, but he thinks the execution of the dishes is what will make the food unique.
In addition to the carne asada and carnitas tacos that two lucky people will get free for life, expect fresh tamales and chile relleno made Carreon's own way, mole and flan unchanged from his grandmother's recipe, and a dish he has yet to name: chicken breast stuffed with spinach and corn, served with a white sauce, white rice and black beans.
"We won't smother our plates with cheese and lettuce," Carreon adds.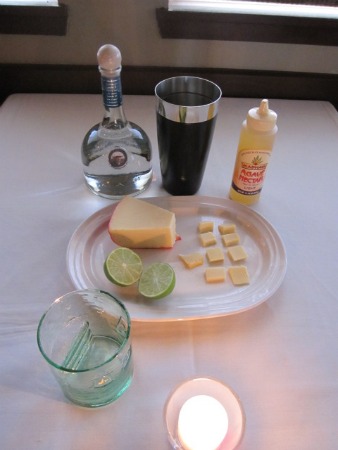 And let's not forget the tequila, which will star in many of the dishes and can be expertly paired with your meal by the staff, half of whom Carreon said are Maple Leaf residents.
"We'll be able to present our tequila in a way other than just shelfing it," he said. "We will know our tequilas."
So don't expect your server to just pour you a shot and walk away. As a matter of fact, don't expect your server to pour you a shot at all. Rather, Carreon hopes to see more sipping and enjoying of his hand-picked tequilas, and he is ready to educate you about the history of the drink.
"We call it Vino Mezcal, or Mexican wine," he said.
Already, Carreon is planning meet-and-greet nights with his tequila connections, including the owner of Tequila Don Pilar (signed bottle shown above) and the chief executive of Tequila Casa Noble.
And although Seattle Met's Sauced blog noted in a recent post featuring COA that a number of tequila bars have opened as of late, Carreon says COA will differentiate itself not only because all of its tequilas are hand-picked, but also because of the prices.
"We're not going to do the kind of pricing you see at other tequila bars," he said. "We want to make sure that more people have the opportunity to experience our tequila."
There still will be plenty for the more high-end tequila drinkers to experience, including a bottle of the anniversary edition Cuervo 250, and there's even a newly opened room on the second floor designated to provide the ultimate tequila experience.
Also on the second floor is the larger room, shown below, that Carreon and his fiancee, Juanita Bond, still are trying to figure out what to do with. Most likely it will become a formal tasting room that also will be available for private parties, but it also could end up with more of a lounge feel with couches and other cozy touches.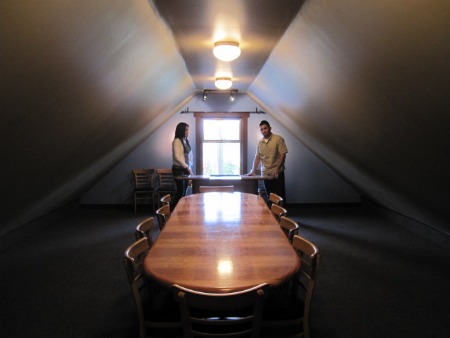 The tequila theme was even carried over into the Spanish word the restaurant is named after, coa, which actually has a lot more to do with experience than the tool that the previously mentioned Sauced blog saucily referred to as a hoe.
Carreon explains that the tool, which actually is similar to your typical garden hoe, has been used since the late 1700s to harvest the agave that tequila is made from.
"Tequila has evolved … but the one thing that hasn't changed is the coa," he says. Similarly, he left Northern Mexico for the United States when he was 10, and although his family has kept many of their traditions, they've also expanded on their recipes through people they've met and food they've eaten.
"We've been influenced by being in the U.S., but there is still that part inside, and certain recipes that we still carry," Carreon said.
Following that theme, the restaurant is also touting a new look.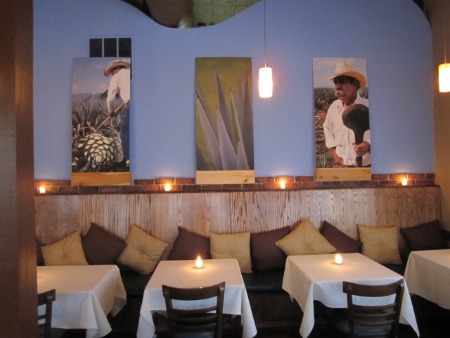 "The idea is that we want to make people feel like it's a tequila distillery," Carreon said, pointing out the brick trim, soft lighting and dark wood that's reminiscent of distillery photos he has posted around the restaurant.
If you can't make it to the Cinco de Mayo celebration, Carreon said there will be more dinner-tequila pairings after COA opens May 20, as well as a happy hour kick-off party in what was known as the Secret Garden during the Divine days, but soon will be where Carreon and his crew grow and harvest the cilantro and mint featured in COA's cocktails.
To reserve your spot for the Cinco de Mayo feast, keep your eye on COA's homepage, Facebook and Twitter pages, and we'll likely update this post with the information when we get it.
UPDATE from COA:
Clayton J Szczech from Experience Tequila will be coming from Portland to do a one of a kind Tequila Tasting. This is a rare opportunity as Mr. Szczech is normally in Jalisco, Mexico or participating as a guest judge at different Tasting Panels.

We will have a three course dinner to be paired with 4 different tequilas (Casa Noble, Aha Toro, Corrido, Don Julio) This will include two cocktails and the formal presentation and tasting. During the tasting Clayton will do a informational tasting and explain why these tequilas are paired with these dishes.

MENU
1st Course – Ceviche
2nd Course – Mole Poblano
3rd Course – Tequila infused flan

Once dinner has concluded, we are inviting guests to have a chance to see the restaurant, socialize and meet the staff as well as Clayton.
Tequila is evolving and more than ever, it is becoming what it was intended to be; a spirit to be enjoyed with family and friends. Here's an opportunity to have a first hand experience with Mexican history and culture!

When: May 5th @ 6pm

Where: COA | mexican eatery & tequileria

Price: $40/person – pay at the door (includes everything)

LIMITED SEATING. RSVP to ryan@thercgrp.com to reserve a seat.