April 16th, 2017 by Mike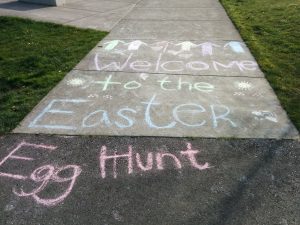 April 4th, 2017 by Mike
This evening is St. Catherine School's Art Walk and Open House, starting at 6 p.m. at the school, 8524 Eighth Ave. N.E.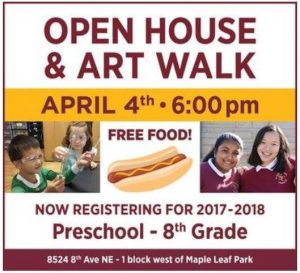 ART WALK & OPEN HOUSE
TUES, APR 4

6:00 – 7:30 p.m.
Enjoy a free dinner while you check out amazing student work, including the middle school science fair projects!

Please RSVP to tour@stcatherineschool.net
And, at month's end, the Olympic View Elementary plant sale returns for the final Friday and Saturday of April.

March 29th, 2017 by Mike
An interesting email came in overnight at 2:25 a.m.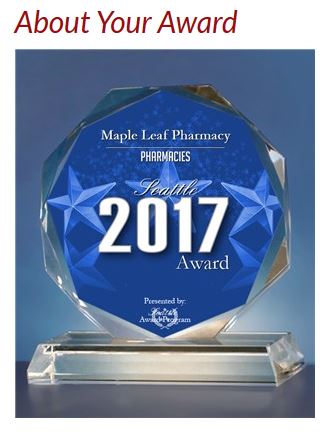 "FOR IMMEDIATE RELEASE
"Maple Leaf Pharmacy Receives 2017 Seattle Award
"Seattle Award Program Honors the Achievement
"SEATTLE March 22, 2017 — Maple Leaf Pharmacy has been selected for the 2017 Seattle Award in the Pharmacies category by the Seattle Award Program."
Only one pharmacy in the area is selected for the award each year, according to a fact sheet from the Seattle Award Program.
And in Seattle in 2017, it's the Maple Leaf Pharmacy.
Which went out of business in October 2015 after decades at the corner of Roosevelt Way Northeast and Northeast 89th Street.
That location is now occupied by The Little Gym.
The full press release about this exciting award is here.
March 24th, 2017 by Mike
We've had several neighbors wonder what has happened to the Maple Leaf Community Council.
So far, we've responded that we don't think it made it through last summer.
We last devoted a full post to this in April 2016:
On the Maple Leaf Community Council – the elected body that represents our neighborhood – five of the c0uncil's nine positions will soon be vacant.

That news came in the newsletter distributed this weekend – yet it's scarcely news.
Today, Donna Hartman-Miller, who we once labeled ubiquitous, has posted to the community council's Facebook page.
She says, in part:
Currently there are four members on the MLCC Executive Board; one of the board members will not be standing for election this next cycle, so, unless some other people step forward, that will leave three members….

This last year or so has been an unexpectedly busy time for the current members of the board and so the attention the Maple Leaf neighborhood has normally received is not at the level it has been in the past….

We want to be very clear, we need more people to step up and join the board. You don't have to have experience, you just need to have an interest in making Maple Leaf a good neighborhood and a willingness to participate. It is a learning experience for every single person who joins.
The full post is here.
She also notes the council's website is down, and the quarterly newsletter MIA, but that an attempt is being made to revive the group.
Currently we are looking at meeting sometime in the middle to end of April. If you are considering joining the MLCC Executive Board (and attending this meeting), please email mapleleafcommunitycouncil@gmail.com.

,
March 20th, 2017 by Mike
This morning David emails:
Yesterday I lost my white and blue plane N of Maple Leaf park, near the Roosevelt
side, it fell somewhere in the first few streets there. So basically NE of the water tower.
Please post.

David
 617 513 6938
David.healey@gmail.com
March 14th, 2017 by Mike
Jessica writes on Nextdoor Northgate/Maple Leaf:
"Does anyone know what's going on with COA on Roosevelt? They've been closed for more than a week. There's no sign or any other notice."
Not only that, but the phone number for Coa Mexican Eatery & Tequileria at Roosevelt Way Northeast and Northeast 80th Street comes back as "invalid number."
Yelp reviewers say the restaurant is closed.
We've tried reaching out to them on Facebook.
If Coa is gone, it joins a number of other past Maple Leaf eateries, Notably:
The Maple Leaf Grill
The Hudson New American Public House
In other news, several neighbors have wondered what happened to the Maple Leaf Community Council. We'll try and poke at that a bit more, but the news doesn't seem good.
Also, Lilly writes:
 I just opened a small salon in maple leaf over on 82nd
and 15th. I worked at wild root salon for ten years and I'm super excited to be
back in the neighborhood!
I saw that you have posts about new business's in the area and would love to have
the opportunity to let the neighborhood know I'm back in a new salon.




March 7th, 2017 by Mike
Tuesday 8:15 a.m. SNOW!
(Soon to be rain.)
We missed last week's snow.
Oh, well.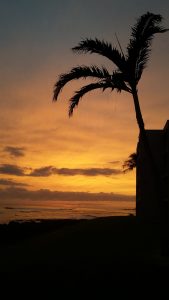 February 16th, 2017 by Mike
That was a LOT of rain Wednesday and overnight.
Here at Maple Leaf Life South: 2.52 inches as of this a.m.
Sun's out now, but here's the forecast:

What it says: 7040  percent chance of rain today, but less than a tenth of an inch.
Where's the rain go? According to Cliff Mass, to California.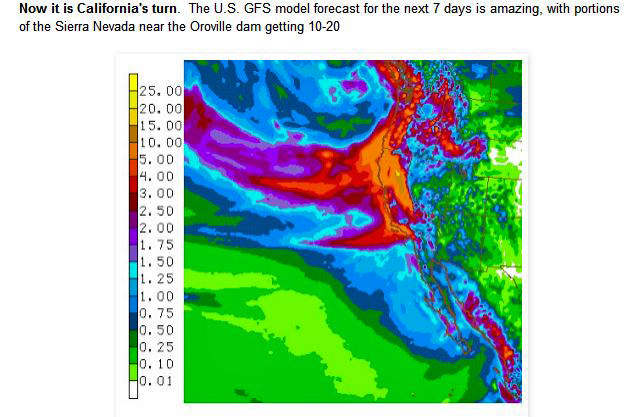 However, winds should gusts to 40  21 mph.
Also, there's rain in the forecast every day this week and into next.
February 11th, 2017 by Mike
Liz, a Maple Leaf neighbor, posts on Facebook:
We are looking for a new home for our dog, Barkley. Anyone interested can email me at lknaster@yahoo.com. He needs to be in a home without young children. I know that excludes many of you, but if you know anyone else interested please forward to them. Thank you.
On a pet rehoming site, where you can learn more about Barkley, she adds:
Hi, My name is Barkley!I am a Black with brown markings Male Labrador/Rottweiler mix Dog. I am 11 years young and weigh 53 lbs. I live in Seattle, WA.

Here is what my owners love the most about me:

1. Loving. He always loves to be rubbed and connect with you.
2. Intelligent. He learns quickly and is very responsive.
3. Loyal. Once he finds his "person" he will follow them around and watch out for them.
4. Adorable. He has the cutest, most expressive eyebrows! Looking at him always brings a smile to my face.
5. Trusting. He will let you brush his teeth and not growl or back off!
February 10th, 2017 by Mike
Noon update: High wind gust so far here 31 mph. About 100 customers are without power in Maple Leaf, out of 138 citywide, according to Seattle City Light.
The headline on Cliff Mass' post today is:  "Hold on to your hats! Western Washington winds are about to blow!"
Which about tells it.
Winds in Maple Leaf are currently (mostly) in the single digits, but gusts are already sending trash cans blowing across the street.
The forecast: The high winds arrive within the hour (around 10 a.m.), and should blow steadily between 2o-30 mph. Gusts, however, are forecast to hit 44 mph here.
Mass: "So batten down the hatches and get ready…the wind is about to blow.  City Light and the other utilities should get read…some folks are about to lose their power."
---