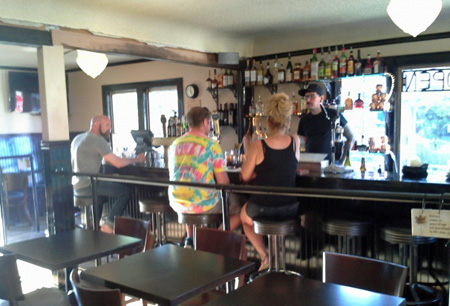 The Maple Bar, officially to open Aug. 23, actually had a "soft" opening this weekend.
The bar and restaurant, at 8929 Roosevelt Way N.E. in the space where the Maple Leaf Grill closed, will be open daily from 5 p.m to midnight.
The soft opening, to train staffers and fine-tune equipment (how's the beer working now?) and offerings, means an initial reduced-price menu. (See below)
Without advance notice or advertising, the bar still packed in 100 customers Saturday night, staff said.
Welcome to Maple Leaf!