NOTE: We're updating the list as people add comments. Thanks!
From time to time (actually, more than two dozen times) we report on bird sightings in the neighborhood.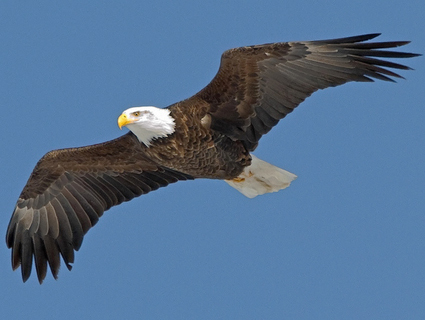 And now, we have a new park!
Put those two together and it's obvious that what Maple Leaf needs is a list of birds spotted at, or from, Maple Leaf Reservoir Park.
Many birders have a "yard list" of species seen on or from their property. Here at Maple Leaf Life South, our list totals 47 48 (Hammond's Flycatcher) 49 (Pileated Woodpecker). 50 (Merlin!) 51 Dunlin (!)
That pales when compared with the yard list compiled by Maple Leaf resident Dennis Paulson. It totals 113 avian species since 1991.
It helps that he lives above Thornton Creek. Also helps that he's Dennis Paulson, director emeritus of The Slater Museum of Natural History at the University of Puget Sound. (He also wants to hear from neighbors who spot native wildlife here.)
Back to the park. While it was under construction, and since it opened, we've kept an informal list of birds we've seen there. So far it's 38 species as of Nov. 10, 2013). We'd like it to grow.
* Bushtit
* Black-capped Chickadee
* Chestnut-backed Chickadee
* American Crow
*Rock Dove
* Dunlin
* Bald Eagle
* Peregrine Falcon
* House Finch
* Northern Flicker
* Canada Goose
* Glaucous-winged Gull (showing some hybridization with Western Gull – thanks, Dennis)
* Western Gull
* Cooper's Hawk (being chased by crows) ALSO sitting in birch tree at park's north side
* Sharp-shinned Hawk
* Great Blue Heron
* Anna's Hummingbird (heard AND seen)
* Steller's Jay
* Dark-eyed Junco
* Killdeer
* Golden-crowned Kinglet
* Mallard (Easter 2015)
* Merlin
* Red-breasted Nuthatch
* Osprey
*American Robin
* Golden-crowned Sparrow
* House Sparrow
* Savannah Sparrow
* Song Sparrow
* White-crowned Sparrow
* European Starling
* Barn Swallow
* Violet-green Swallow
* Trumpeter Swan
* Spotted Towhee
* Townsend's Warbler (
Thanks, Fulano, who says: NE Corner, Saturday, 2014-05-17, 11:15 a.m.)

* Wilson's Warbler
* Bewick's Wren