The former home of A New York Pizza Place won't be empty for long.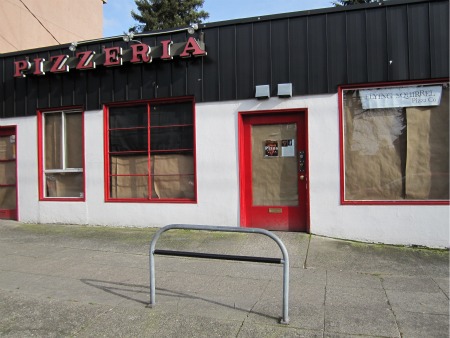 According to a sign in the window at 8310 Fifth Ave. N.E., Seattle's Flying Squirrel Pizza Co. is moving into the space left vacant in December.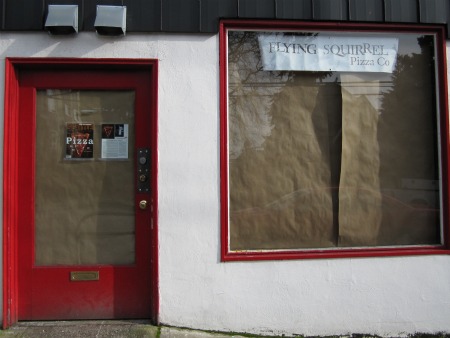 In addition to the sign, an article from Seattle Met is posted on the door that compares pizza from Flying Squirrel's Seward Park location with downtown's Serious Pie from iconic Seattle chef Tom Douglas. The magazine writes:
Owner Bill Coury is as irreverent about the rules as Douglas, claiming that he wasn't setting out to be authentically anything; he just wanted to make a classic American "everybody pizza" with the best-tasting stuff on top. And—judging from the crowds of hipsters and families that throng the friendly, Mexican coke–and–Olympia Beer sort of Seward Park storefront every night—that he has done.
Flying Squirrel says on its About page that it uses local produce when possible, featuring products from companies such as Salumi Artisan Cured Meats, Stumptown Coffee and Molly Moon's Homemade Ice Cream Shop. The dough and sauce are made fresh each day, and Flying Squirrel also makes its own pork and chicken sausage. More from its webpage:
Each of our pizzas is hand tossed to order, and each carries its own uniqueness.  For example, your pizza might not be perfectly round…and that's good!

Handmade food shouldn't always look factory perfect…that's the love you see, instead.
Who's ready for Flying Squirrel Pizza Co. to open to Maple Leaf?