Special advertising section: For more information, contact our ad manager, Jenni Sandmeyer, at nextdoormediajenni@gmail.com
Stone Soup Theatre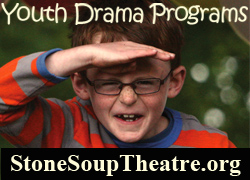 SUMMERSTAGE 2017! Kids ages 5 to 16, spend the summer in the sun with Stone Soup Theatre. Three beautiful outdoor parks: Meridian Park in Wallingford, Mt. Baker Community Club in S. Seattle, and Marymoor Park on the Eastside. Weekly camps June 26-Sept 1, include Jungal Book, Aesop's Nonstop, Musicals and more. All camps culminate in a Friday performance. Extended care available at Meridian Park. Contact Education Director at (206) 388-9212 or education@stonesouptheatre.org.
YEAR ROUND YOUTH CONSERVATORY at the Wallingford Presbyterian Church , our new performance space. We'll have two performances of Jungal Book, March 29th and 30th. Tickets are pay what you will so bring the whole family! Our spring performance program will be A Midsummer Night's Dream with auditions in early April. Watch for the return of Stone Soup's professional theatre highlighting the short plays from some of the greatest writers of our time.
American Dance Institute
American Dance Institute studios in Greenwood and Magnolia will each offer a full summer of week-long dance camps for ages 5 through Teenager. Look for fun morning, afternoon and full day camps for Ballet, Hip Hop, Jazz, Modern, and Pre-Ballet/Jazz/Tap Combination. The camp schedule will be posted soon. Please sign up for our mailing list to receive an email when the schedule is set and registration opens here.

Experience the power of Karate Training at Emerald City Karate's thrilling themed summer camps in Seattle! No experience in the Martial Arts before? No Problem! Our camps are designed to be fun and educational for children at every level of experience from beginners to advanced. Click here for camp details.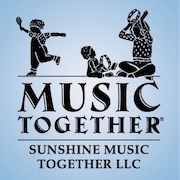 Sunshine Music Together is the Golden Teddy Award Winner for Best Music Class in Seattle for five consecutive years as well as the 2016 Red Tricycle Totally Awesome Award Winner for Music Class in Seattle! Music Together is a researched-based, internationally recognized early childhood music development program for children aged birth to 5 and their parents or caregivers. The 45-minute classes include songs, rhythmic rhymes, movement and instrument play. Activities are presented as informal, non-performance-oriented musical experiences. Forty-five minutes of pure fun with your child every week! Free sample classes available! Locations in Seattle, Green Lake, West Seattle, Montlake, Lynnwood and Redmond. For more information email us at info@sunshinemusictogether.com or visit our website at www.sunshinemusictogether.com. See what families say!

Looking to get out the city and enjoy some time outside this summer? We have what you are looking for. High Country Outfitters
is a horse camp in the central cascades near Cle Elum, WA. Our day rides and
pack trips will take you into the spectacular back country of the Stuart Mountain Range. The rustic base camp facility is available to rent with kitchen tent and four sleeping cabins that can handle up to 32 guests for any type of event, office party, whatever. Camp Wahoo Kids Camp
is one of a kind. Campers 8-16 years get their own horse for the entire week
and ride every day. The week includes an overnight pack trip with mules carrying all the gear to one of our out camps. The week is filled with games and singing and good food! No riding experience required! We're open late June through September. Visit us at
w
w
w
.
c
a
m
p
w
a
h
oo
.
c
om
or call 509-674-9554 and
check out our facebook page!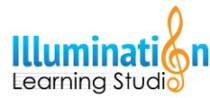 Themed adventure camps at three locations! Whether you need one week over the summer, a month, or the whole summer, our camps are designed to be fun and educational for kids while convenient and affordable for parents. Camps offer summer-time themed, outdoor activities, and also serve to keep the learning momentum alive while school's out. Each themed adventure camp includes field-trips, lots of daily play time outside, weekly visits to play in the water either at the beach or the spray park. Check out came offerings here.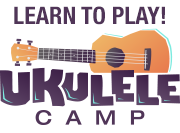 We will learn the names of the strings, how to play chords, and how to strum to our favorite songs. We'll even write music together then show it off to your parents at the end of the week.
Schedule
*need at least 5 kids to open a camp (Minimum age is 6 years old).
July 10-14
July 17-21
July 31- Aug 4
Aug 14-18
Aug 28-Sep 1
Monday-Friday 10 a.m. – 12 p.m.
Cost $175 (Ukulele included )
Group lesson & fun each day
Hosted at Green Lake Presbyterian Church
Get directions.
To register Click Here
Registration is limited to 10 kids per session.
Register at jonnyakamu.com/camps
Whittier Kids Summer Camps @ Whittier Elementary
1320 NW 75th Street
Seattle, WA 98117
(206) 782-2508
Register online: phinneycenter.org/whittierkids
Join us for a summer full of engaging weekly themes, activities, and field trips! Learn new skills, explore new friendships, and provide your child a chance to grow and learn in a safe, fun environment. Our camps are open to all kids entering Kindergarten – 5th grade. Everyone is welcome!
Camp hours are from 9-3 p.m. with optional a.m./p.m. care available: AM care 6:45 a.m.-9 a.m.; PM care 3 p.m.-6 p.m.
Summer Camp Sessions:
Week 1, June 27-30: Hello Summer
Week 2, July 3, 5-7: Around the World in 4 days
Week 3, July 10-14: Kids in the Kitchen
Week 4, July 17-21: It's A Thingamajig
Week 5, July 24-28: Movin' and Groovin'
Week 6, July 31-Aug 4: The Art of the Matter
Week 7, Aug 7-11: It's a Jungle Out There
Week 8, Aug 14-18: Intergalactic Exploration
Week 9, Aug 21-25: Once Upon a Time
Week 10, Aug 28-31: Go, go, go in the H20
Questions? Email whittierkids@phinneycenter.org
Corinthian Yacht Club of Seattle
7755 Seaview Ave. NW, Pier V
206‐789‐1919; www.cycseattle.org
Sail Camp classes, ages 8-13.
Beginner Opti ‐ Starting to Sail!
Intermediate Opti ‐ Developing the Basics – Prerequisite: Youth Beginner (or equivalent)
Opti Racing- Prerequisite: Youth Intermediate (or equivalent)
June 26‐June 30: Beginner Opti
July 3‐7: Beginner Opti & Intermediate Opti
July 10‐14: Beginner Opti
July 17‐21: Beginner Opti & Opti Racing
July 24‐28: Beginner Opti & Intermediate Opti
July 31‐August 4: Beginner Opti
August 7‐11: Beginner Opti & Intermediate Opti
August 14‐August 18: Beginner Opti
August 21‐25: Beginner Opti & Intermediate Opti
Beginner & Intermediate Opti: $410.00
Opti Racing: $425.00
Camp is in session from 9:30 a.m.‐4 p.m.. Early drop off is available at 9 a.m. and you may pick up your child as late as 4:30 p.m.
Register at http://www.cycseattle.org/juniors/learntosail/
July 10-14. Kids ages K-5th. Guided by local professional artists, we will explore our artistic voices through visual and performance art. Hosted by St. Paul's Episcopal Church on Roy Street; all are welcome! Email Missy Trull at trull.melissa@gmail.com with any questions. Registration is $250 per child, $200 for additional children from the same family.
Registration link: https://www.eventbrite.com/e/imagine-arts-camp-tickets-34398150795
GIRLS' STEM ROBOT & SAILING DAY CAMP
Is your daughter interested in out door adventure and science?
Frog Prints e! STEM Sailing & Robotics camp with the Center for Wooden Boats (CWB) encourages girls, ages 10-14, to build confidence, curiosity, and a sense of adventure. Camp is from July 31-Aug.  11, 9 a.m. – 4 p.m. at CWB. After hours care from 4-5 p.m. available.
Spots still available, sign up now and receive $200 off your registration!
Girls experience hands-on robot design, building, sailing, and exploring the Puget Sound. Campers come back excited and grinning from ear to ear. More info can be found on our website at: www.frogprintse.org. Partial scholarships are available.