If you drove in the vicinity of Lake City Way and Northeast 80th Street over the weekend, you likely noticed that the new restaurant Zaina, home of the "Greatest Falafel on Earth," has opened and that it was immediately quite popular in the community.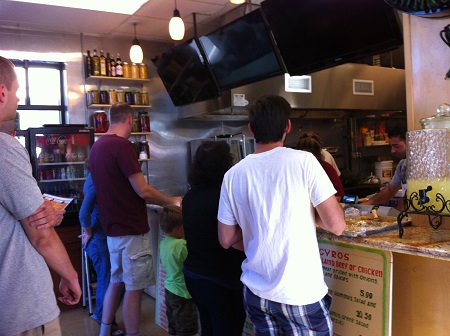 Neighbor Eric sent us the above photo from Saturday night, telling us:
The place was slammed tonight with a line out the door.
We'll try to stop by soon to get more information about the falafel and gyro shop, which previously was located in Pioneer Square.