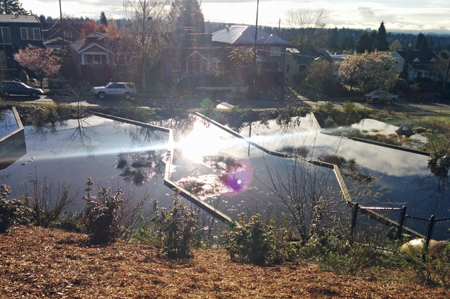 Well, that was wet.
The deluge at Seattle-Tacoma International Airport measured 2.20 inches, shattering the previous record for the Ides of March by a full inch.
It rained 4-5 inches over some of the Cascade foothills.
The weather shut down Stevens Pass Ski Area and several trains.
(It wasn't capably forecast, either.)
But here at Maple Leaf Life South the rain total was only 1.85 inches. Whew!