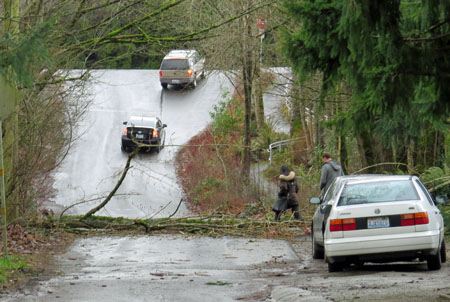 Northeast 105th Street blocked between Fifth and Eighth avenues.

Just under 10,000 Seattle City Light customers are without power this morning (7 a.m.) on game day.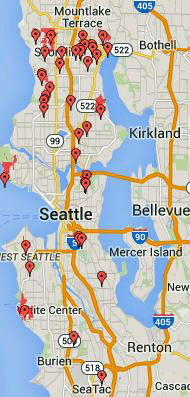 A high wind warning will expire at 8 a.m.
Wind gusts hit 48 mph at 12:25 a.m. here at Maple Leaf Life South. An inch of rain fell in the overnight storm.
Only two neighbors in south Maple Leaf are without power, but large swaths of Meadowbrook and Shoreline are dark.
In the greater Seattle metropolitan are, Puget Sound Power reports 33,000 customers without power and Tweeted:
Crews will be in "beastmode" to assess damage and restore as many customers as quickly as we can.