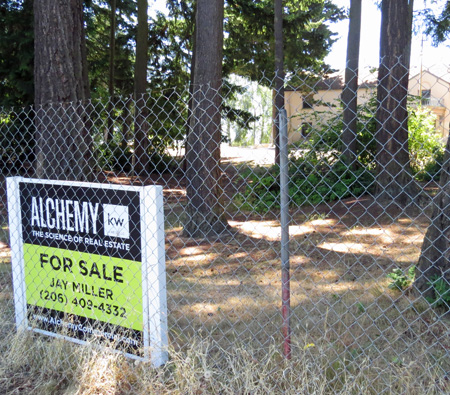 The old Waldo Hospital property could become a 70+ bed assisted living facility, according to the Maple Leaf Community Council.
In this month's community newsletter, David Miller, council president, says the Jewish day school that occupied the site defaulted on its loan.
The property returned to the financier, who has negotiated an agreement with Aegis Living to build a three-to-four story assisted living facility, Miller said, adding the existing building will be demolished.
The trees on the property, at 15th Avenue Northeast and Northeast 85th Street, are protected under an earlier agreement negotiated by the council.
Details of the new proposal will be presented at the council's January general meeting, January 28th from 7-9 p.m at Olympic View Elementary School, 504 N.E. 95th St.