Update 12/22: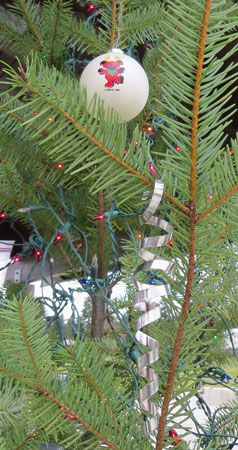 More decorations are arriving: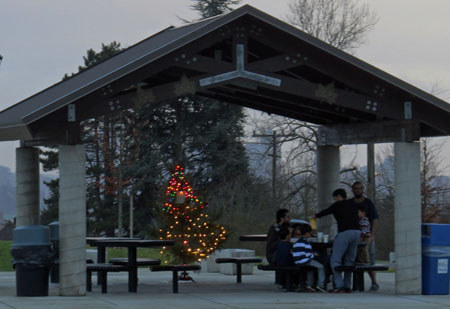 Happy Solstice Maple Leaf!
Sunday afternoon, as the light was fading from the sky, a Solstice Day tree appeared on the east end of Maple Leaf Park, at the pavilion.
It has lights, a single ornament (a dog, of course) and an invitation to neighbors to bring ornaments to fully decorate the tree.
Celebrate the return of light!