It's true that roughly a car per day is prowled in Maple Leaf.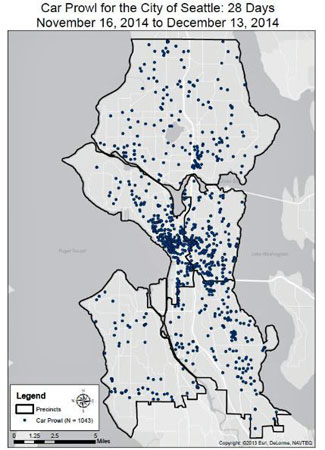 It's not true that, despite the Northgate Mall and transit center, it's the most likely place to have someone break into your car.
New Seattle Police statistics, released this week, indicate the most cars are prowled on Capital Capitol Hill and a chunk of downtown.
In the 28 days from Nov. 16th to Dec. 13th, 1,043 car prowls were reported to Seattle Police.
Thirty percent of them happened in that one area: