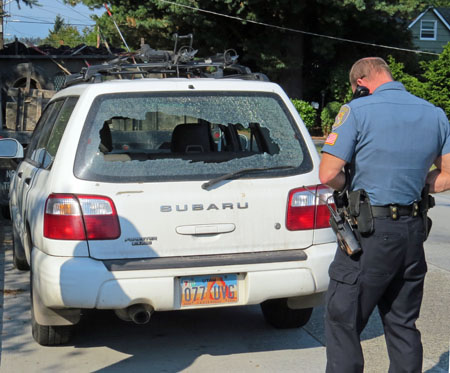 "Heads up to the area," Katie emails.
At around 1:30 a.m. between three and four gunshots were heard by several neighbors on Northeast 92nd Street between Eighth and Fifth avenues northeast, followed by the sound of car tires peeling out.
"This morning I saw that my neighbor's car had a bullet hole in the back seat."
One shot clearly broke the back window of this Subaru Forester before embedding in the right rear seat.