Chickens.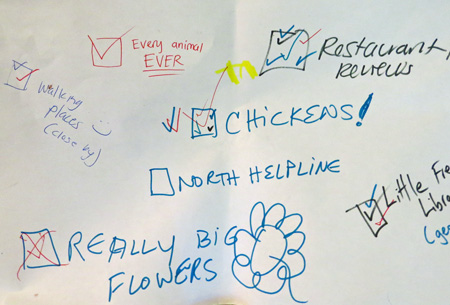 We got 'em. We like 'em.
(Actually, raccoons seem to have gotten a few of them. Nonetheless, we like keeping them. Alive. A lot.)
That was a standout result of our completely unscientific survey at the Summer Social on what interests our  Maple Leaf neighbors.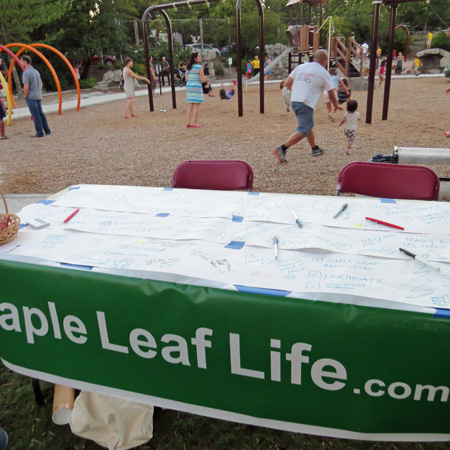 The Maple Leaf Life high-tech, interactive, hands-on survey tool.
The blog's WordPress software provides a list of the most popular "tags" we use on posts. It looks like this: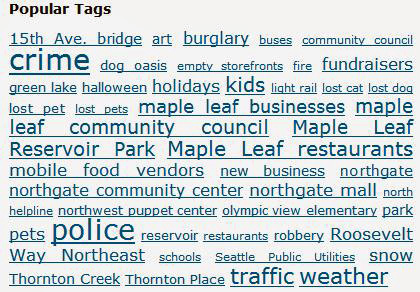 But those are the tags WE put on the posts.
We wanted to find out what YOU thought. More or less.
It appears, besides chickens, a lot of you want to know about crime. (Except for those who don't. But nobody checked that box – possibly because we forgot to create it. But you could have written it in….)
We also forgot to make a box specifically for prowled or stolen cars – the most common crime in Maple Leaf and Seattle as a whole.
Here's what we got, though: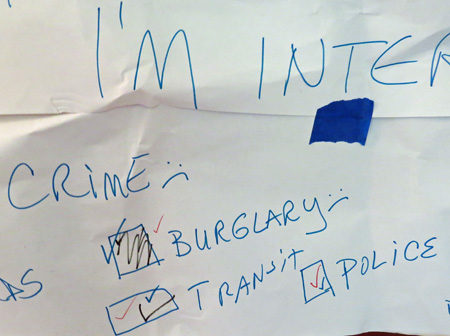 We were a little surprised at the interest in transit – which might have been a write-in. But we enjoy generally good bus service – remembering that the Northgate transit area and mall rank highest in juvenile petty crime in the city.
We also like dogs (and the Maple Leaf Dog Oasis!)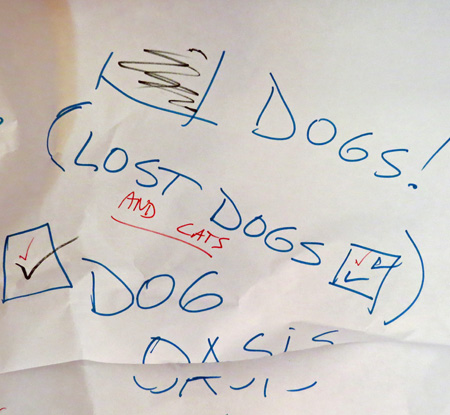 Cats, too. We're big on finding lost pets and getting them home.
We post frequently on weather – in part because we're like that and in part because there's a Davis Vantage Pro2 on the roof of Maple Leaf Life South, so, why not?
More people were interested in snow, though.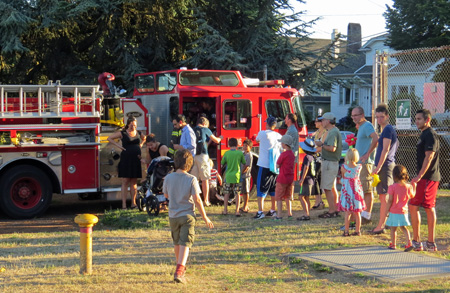 With that report out of the way, here's some more photos from Wednesday's night's Summer Social. (Click on "more" to go there.)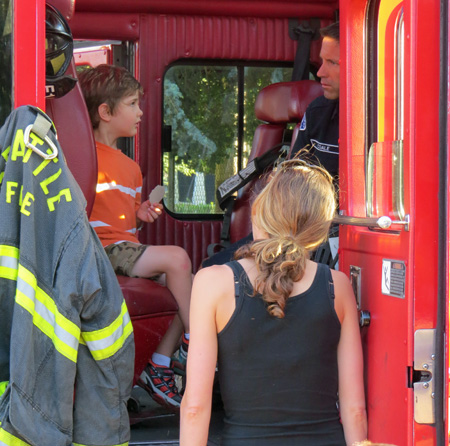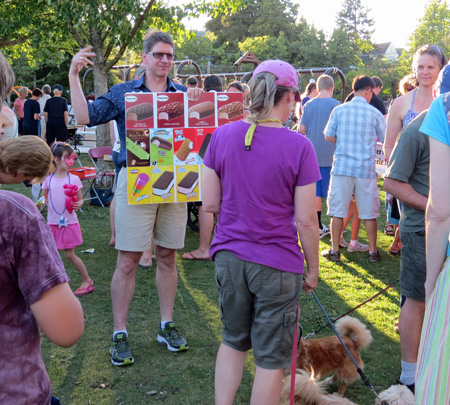 Mike Kelley and Maple Leaf Ace Hardware sponsored the free ice cream.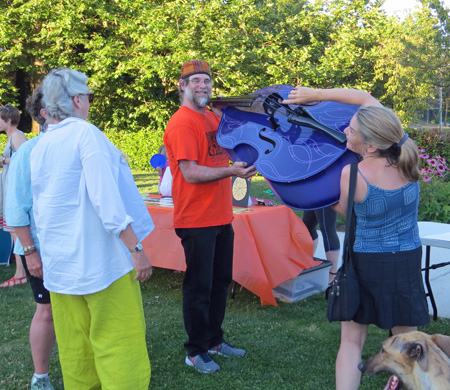 Ev Stern's Jazz Workshop. That's a blue string bass. We think.