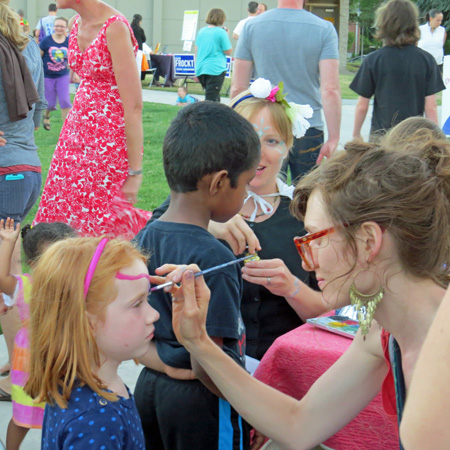 Face painting at the social by Moonpaper Tent.
On a warm, sunny evening, with a sliver of moon overhead, hundreds of Maple Leaf residents (and their dogs!)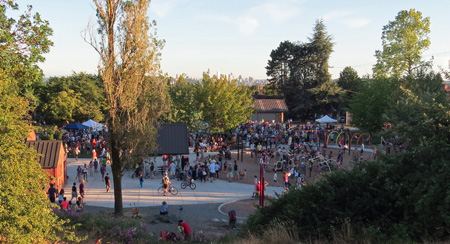 attended the 19th Annual Maple Leaf Summer Social.
Congratulations to the Maple Leaf Community Council for their success.
More photos coming on Thursday. Plus a report on the entirely unscientific poll we conducted on what neighbors want to hear about.