This post is from our sister site, Wedgwood View.
Bobs' Lake City Liquors, a family owned business, is hosting an event for the right to purchase one (1) bottle of Pappy/Old Rip Van Winkle – considered by some to be the most sought-after bourbon in the country.
Eater.com calls the bourbon "a cultural phenomenon.
Bourbon connoisseurs have long held it up as one of the world's best, while limited production has ensured that it is also one of the world's most sought after bourbons. Bourbon drinkers languish for years on waiting lists at their local liquor stores just to get a bottle.
The food site last year posted an interactive map: The Pappy Locator.
The bottles vary in price from $75 to $365.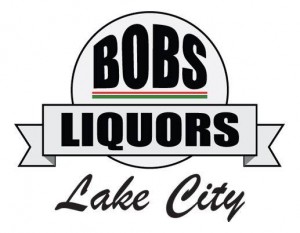 Three bottles will be sold as a result of this event on Sunday, June 1st., at the store, 9824 Lake City Way N.E. The first two bottles will be sold to the top two winners of the trivia game. And the third bottle will be sold to the winner of a random drawing of all participants.
This special bourbon sits in barrels for 10-23 years – aging to perfection. Many liquor stores auction it to the highest bidder, but Bobs' Lake City Liquors wanted to come up with a way that was a little more fun, and affordable for everyone.
There will be 20 questions (hint: questions will focus on whiskey with maybe a few questions about Bobs' or other topics); the participant with the most points will have first selection from four (4) choices (below). The runner up will have second choice. The participant selected by random drawing will have third choice (the first place and runner up winners will not be eligible for the drawing). Winners must purchase the bottle at the event, or else it will be offered to the next eligible winner.
Choices that will be available:
Old Rip Van Winkle 10 year
Old Rip Van Winkle Lot B
Pappy Van Winkle Family Reserve 15 year
Pappy Van Winkle Family Reserve 23 Year
EVENT DETAILS:
Pre-registration is highly recommended as there is limited space available for this event.
DATE: Sunday, June 1, 2014
TIME: 2:00PM (All participants must be checked in by 2:00PM, check-in begins at 1:00PM)
LOCATION: Bobs' Lake City Liquors, 9824 Lake City Way NE, Seattle, WA 98115
OFFICIAL PAPPY VAN WINKLE TRIVIA RULES:
Registration:
Registration opens on Sunday, May 25, 2014 at 10:00AM, and will close when the event limit is reached.
Registration is in-person ONLY. You will be required to present a valid ID and complete the registration form.
All participants must be 21 years or older.
You may register as an Individual participant or as a Team.

Teams can have a maximum of 3 participants.
All team members must register in person.
Teams will be issued one participation sheet, if a team wins they will only be entitled to purchase one (1) bottle.

Day of registration will be available ONLY if space is available, and/or pre-registered participants are a no show.
EVENT DAY RULES:
All pre-registered participants must check-in prior to the event start time of 2:00PM. Any participants that have not checked in by 2:00PM will lose their space, and it will be offered to day of/open registration.
ALL participants MUST present valid ID on the day of the event. (Even if you are pre-registered, you will still be required to present ID at check-in).
Participants will be immediately DISQUALIFIED if:

You are caught sharing answers (unless you are registered as a team).
You use any sort of electronic device (cell phones, computers, tablets, etc) during the event. As this includes cell phones – please keep them in your pocket or purse (better yet, don't bring it along).
You are caught cheating in any way.

In the event of a tie:

If two people are tied for first, and their choices are different, there will be no tie breaker.
If there is a two way tie and choice selection is the same, or there is a three (or more) way tie, there will be a tie breaker.
If a tie breaker is required, it will be a five question round, consisting of ONLY the tied participants. If there is still a tie, we will enter a single question sudden death tie breaker lasting until someone wins. In the unlikely event a tie is unresolved, the final winner will be randomly drawn.

Bob and Brent will have final ruling. There will be no debating answers/rulings.
This event is meant to be fun. Please act accordingly.