Olympic View Elementary School's highly popular plant sale has been combined with its annual used book sale this year, and both are this Friday and Saturday.
Together, they've been rebranded Books & Blooms, and as usual will take place at the school, 504 N.E. 95th St.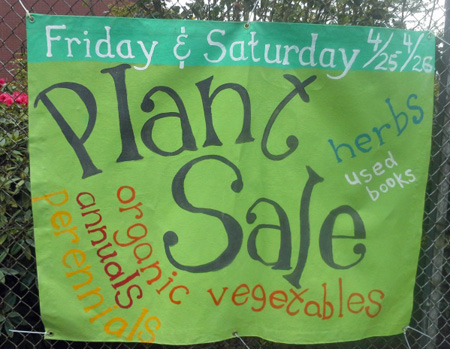 Hours are:
Friday Blooms 9 a.m. to 7 p.m. Books 3:30 p.m. to 7 p.m.
Saturday Books and Blooms 9 a.m. to 7 p.m.
A flier about the event is here. (pdf)