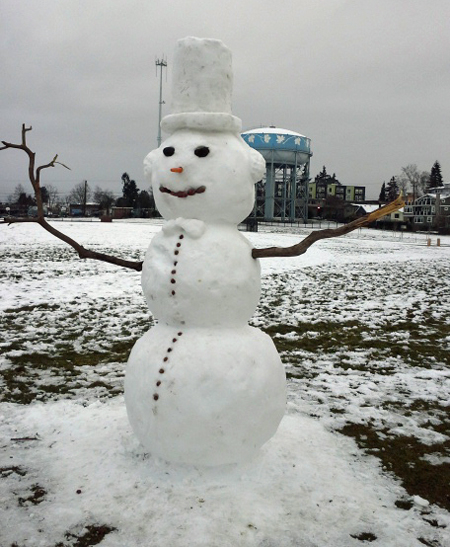 This showed up late afternoon.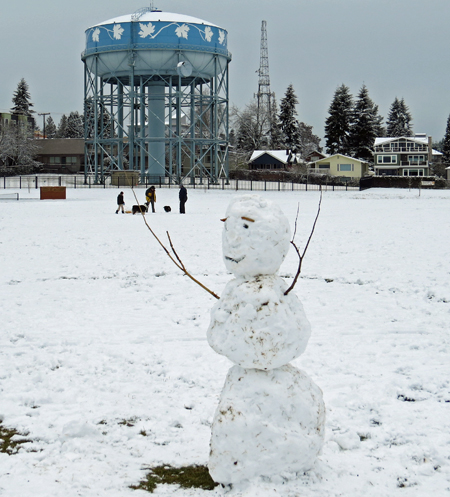 Considerably more than 12 snowmen have sprung up in Maple Leaf Reservoir Park.
In fact, there's a small city there at noon.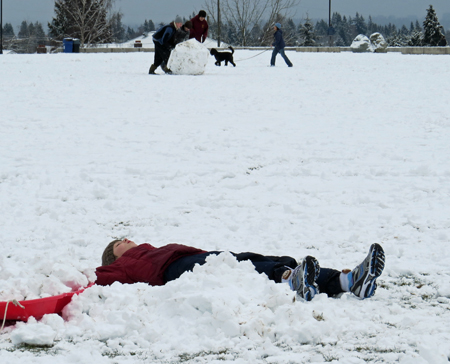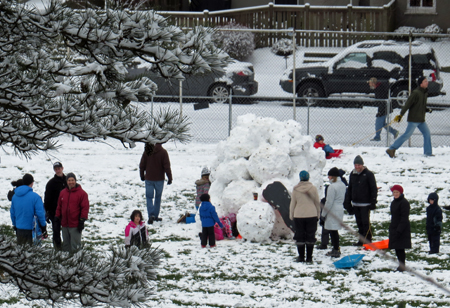 This snow castle (?) is being built on the restricted area of the play fields, normally fenced off. From Friends for a Greater Maple Leaf Park:
If people are walking on the grass areas that are just finishing establishing themselves, this could put off the removal of the fences even further into the spring.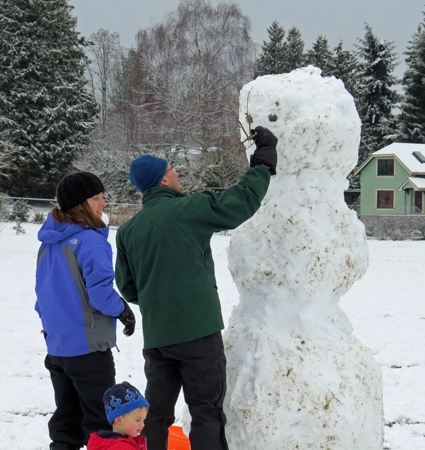 Although half the neighborhood appears to be going to, at, or coming from the park, driving conditions elsewhere in Maple Leaf can still be tricky.
From the Maple Leaf Community Council: "All side streets, particularly those with hills, are slick and dangerous. Many streets, especially on the East side of the n'hood are either partially or completely blocked with stuck vehicles."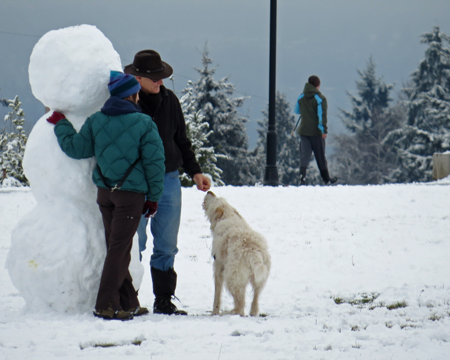 And a Seattle Fire Department crew had to sled a man to the ambulance (again in the verboten lower playgrounds).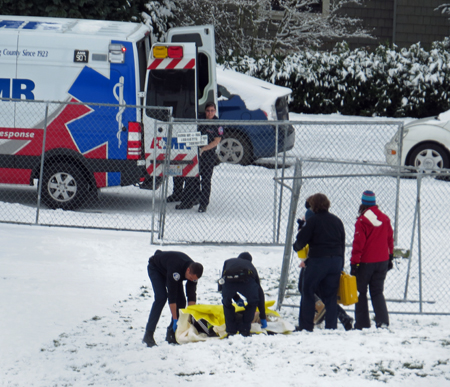 The department Tweeted: "Adult male transported to hospital for minor hip injury. Original dispatch stated possible sledding incident."