Missing from our neighborhood this weekend: The Snow Goose art gallery and San Marco Grocery.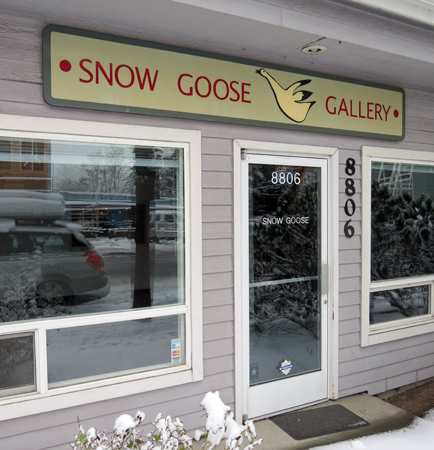 The Snow Goose, at 8806 Roosevelt Way N.E., is empty, and a phone call went unanswered.  It's been at that location since 1993, according to our news partner The Seattle Times.
And earlier in the week Jennifer wondered what was happening at San Marco, 8416 Fifth Ave. N.E. "They haven't been open since Saturday Feb. 1."
And today Kevin emailed: "I stopped in to the San Marco Grocery Friday evening for a bottle of wine only to find people packing up the inventory." He says the owner told him they are moving – it wasn't clear where.
She and her husband were such nice, welcoming people. A great part of our community. We hugged and she said "I will miss you. Tell your wife, your son I will miss them." 🙁
Interestingly, San Marco was the only place to buy fresh fruit and vegetables that was – technically – within the borders of Maple Leaf.  Both the Safeway on Northeast 75th Street and the QFC off Northeast Northgate Way are just outside the Maple Leaf Community Council's declared borders.