This afternoon around 2 p.m. we added a new species to the Maple Leaf Reservoir Park bird list.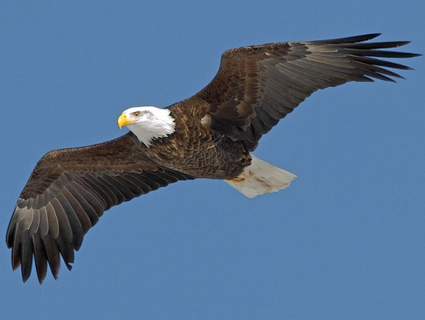 (Note: It's black and white, not blue and green.)
A pair of bald eagles were soaring over the water tower.
And on the tower itself, a peregrine falcon that had been hanging around at least since 10:40 this morning.