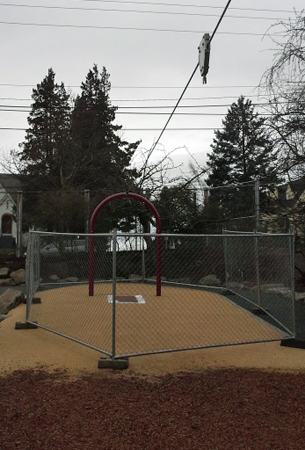 Several neighbors have recently asked  when the popular zip line at the Maple Leaf Playground will be fixed.
It broke, apparently, last weekend.
"Wanting to ask why the Zip Line seat and hanging part disappeared on Saturday," wrote DanM.
Since then, fencing has been installed around the "launch platform" at the top of  the line.
We expect to hear back from Seattle Parks on this early next week.
If anyone has answers now, please leave them in comments.
While we were at it, we also asked Parks where the (graffiti-ridden) sign at the west entrance to the playground has gone.