Update 2:41 p.m.: The Maple Leaf Reservoir Park is officially open! There must be close to 1,000 people there.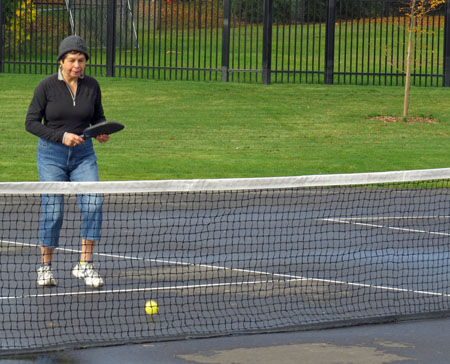 From Friends for a Greater Maple Leaf Park:
"The Opening Festivities will include a performance by Counterbalance Barbershop quartet, ribbon cutting ceremony, light refreshments, and family activities. We look forward to seeing you there!"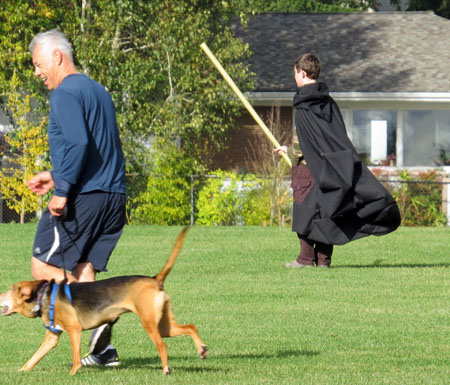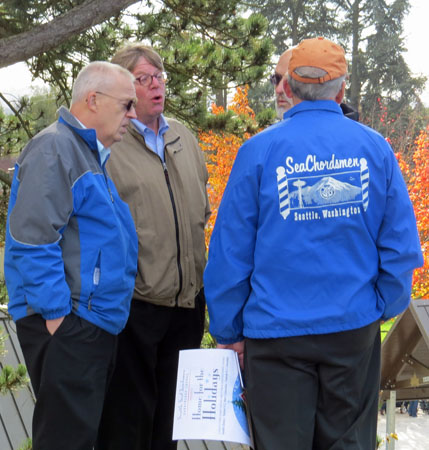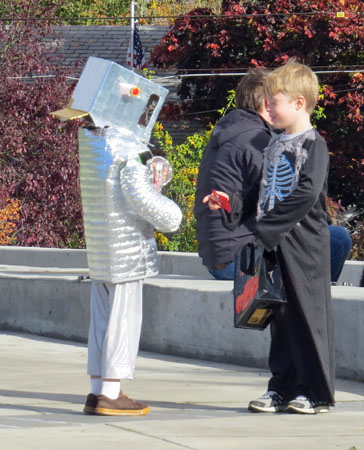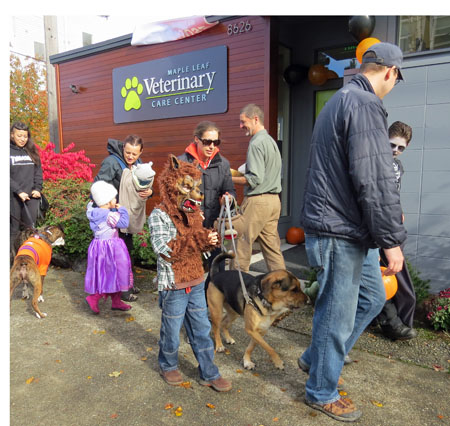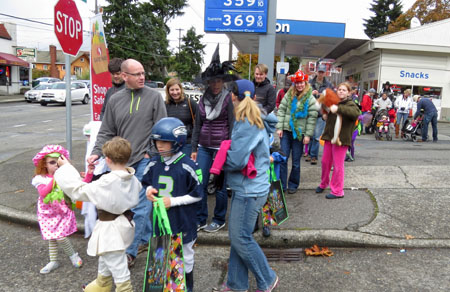 Update 1:30 p.m.: The parade should be turning north on Roosevelt Way Northeast. There are hundreds of people (and dozens of dogs) taking part.
—————————————————-
A nasty morning … but at a quarter-hour before the Parade of Costumes starts, the sun is out.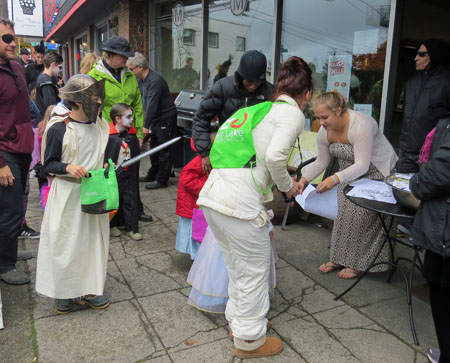 And the forecast is: "Partly sunny, with a high near 52. Breezy, with a north northwest wind 11 to 16 mph increasing to 18 to 23 mph."
The breeze has already started. And there's a special weather statement:
NORTH WINDS WILL INCREASE AROUND THE PUGET SOUND REGION THIS AFTERNOON AS A STRONG UPPER LEVEL TROUGH MOVES SOUTH ACROSS THE AREA. THE STRONGEST NORTH WINDS WILL BE NEAR THE SHORELINE AREAS AROUND PUGET SOUND…REACHING SPEEDS OF 20 TO 30 MPH WITH GUSTS TO40 MPH. AWAY FROM THE SHORELINES WINDS WILL GENERALLY BE WEAKER…MAINLY IN THE 10 TO 20 MPH RANGE WITH GUSTS TO 30 MPH POSSIBLE. THE NORTH WINDS WILL BEGIN EASING THIS EVENING.
THE WINDY CONDITIONS MAY KNOCK SMALL BRANCHES AND POSSIBLY LARGER LIMBS OFF OF TREES…PARTICULARLY THOSE THAT STILL HAVE THEIR LEAVES. LOCAL POWER OUTAGES ARE POSSIBLE.