The arrival of light rail isn't the only thing that's coming to Northgate in the next eight years.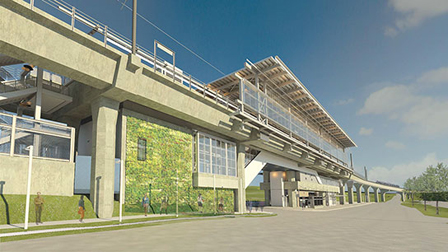 The city is also in the process of developing the appropriate urban framework to support a new and improved transit center in the area, which means the chances it will affect Maple Leaf are about 100 percent.
Luckily, your opinion is sought on the draft of the so-called Northgate Urban Design Framework, but you only have until tomorrow, Sept. 30, to submit feedback. The draft plan:
Identifies key design concepts for Northgate's Urban Center to create a healthier, more livable, and denser mixed-use community with more houses and shopping opportunities
Illustrates recommended street improvements for pedestrians, bicyclists, drivers, and transit users
Identifies design advice for the area closest to the light rail station, where future development will add to the growing area
Goals of the plan are to:
Improve pedestrian and bicycle connections to and from the transit center
Make transit transfers more convenient
Encourage attractive and engaging public spaces and streetscapes
Increase access to affordable housing
Strengthen the community's sense of place
Create a healthy and sustainable community
Here is the link to the Northgate Urban Design draft (pdf), and to the accompanying survey, which is due tomorrow, Sept. 30.