Maple Leaf Veterinary Care Center has moved from just outside the official borders of Maple Leaf into the heart of the business district at 8626 Roosevelt Way N.E., kitty corner from Cloud City Coffee.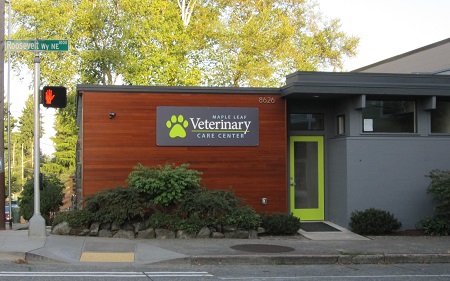 Previously located at 1421 N.E. 80th St., workers spent the weekend moving into the new location just .6 miles away.
We're giving them a little more time to settle in, then we should have more information about the new location. In the meantime, they pointed out that their phone number is still the same: (206) 524-2020.