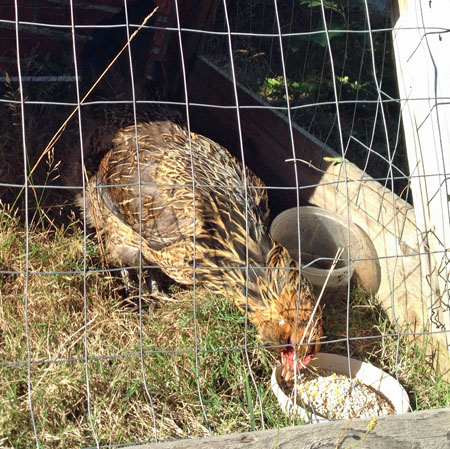 Ester emails:"I found a stray chicken and have it in my spare coop at the south side of my house: 9609 8th Ave. N.E.
Please come by and take it if it is yours. Please do not take any chickens from my front yard. They are a flock of seven and I'd like to keep them.

I'd try to integrate the stray to my flock if nobody picks up the stray, but my chickens may peck it too much as it is an outsider. Thanks!