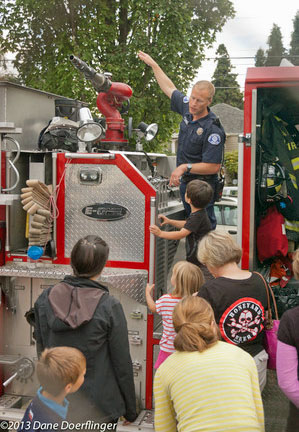 These photos courtesy of Dane Doerflinger, a Maple Leaf resident and professional photographer.
As we wrote Wednesday night after the social wrapped up, it was successful despite the change of venue, thunder and a little rain, AND the automatic sprinklers going off in the Olympic View Elementary School playground.
Pretty much everybody got wet feet, and had a good time anyway.
David Miller, Maple Leaf Community Council president, and Donna Hartmann-Miller (shown here), also a council member and its point person on the Maple Leaf Reservoir Park, did much of the work.As did Grace Seidel. Thanks!
See more photo from Dane here.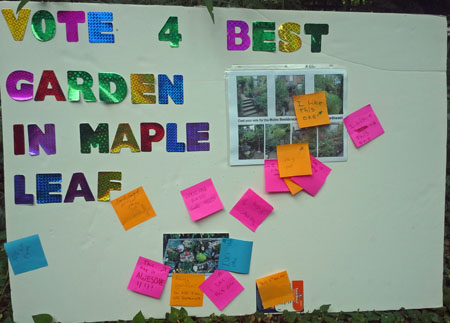 You can also see his photos from previous social years, 2012, 2011 and 2010.
Incidentally, a number of visitors to the Maple Leaf Life table nominated neighborhood yards for our Best Garden in Maple Leaf contest. We'll be visiting those gardens soon, and taking photos!