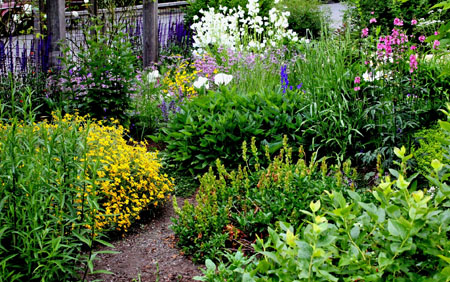 At past Maple Leaf Summer Socials, Maple Leaf Life has asked its neighbors what they love about the community and posted photos of their response.
But this year, we're hoping to do something different at the annual event on Wednesday, July 31, at Olympic View Elementary School, starting at 6 p.m.
The new theme of the Maple Leaf Life booth is the impeccable gardens that grow throughout the neighborhood. To honor our neighbors and the joy their gardens give all of us, we're having a Best Garden contest at the Maple Leaf Life booth.
Think you'd top the list, or just want to show off your yard? Send us your photos at tips@mapleleaflife.com by 5 p.m. Friday, July 26, and we'll post them at the Summer Social and let the community vote. And if you can't get your photo to us by then, go ahead and bring one at the beginning of the Summer Social and we'll add it to the selection.
Even if you don't have a photo to share, be sure to stop by our booth to check out Maple Leaf's best gardens and vote for your faves!