Just in case you missed the news a couple of days ago (Watch out! Maple Leaf is "increasingly popular"), Yelp's Neighborhood Spotlight is now shining on us.
"Hidden away north of downtown, Maple Leaf is home to lots of lucky locals," says the article, which spotlights several local restaurants.
"Teeming with Tudor-style and bungalow homes, those recent remodels and renovations also came to include some of Seatown's most sought-after supper spots."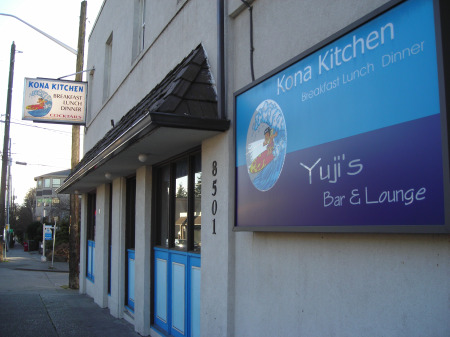 The Kona Kitchen, shown at right, is called out, as are Cafe Piccolo, the Maple Leaf Grill,  Cloud City Coffee and Flying Squirrel Pizza.
Comments from neighbors have added in the Blue Saucer and the Snappy Dragon.