Update Tuesday, April 9: Crossbills are still here!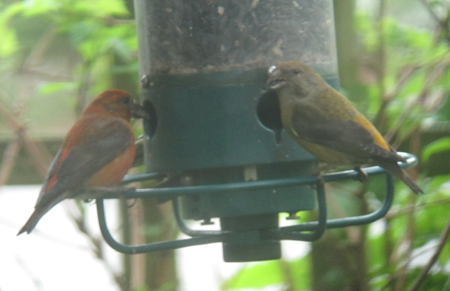 For the first time in over a dozen years here, we've spotted male and female Red Crossbills in Maple Leaf.
They arrived on Friday, April 5th, and are still here this afternoon, at the bird feeders at 12th Avenue Northeast and Northeast 89th Street.
From the Sibley Guide to Birds, Red Crossbills are "uncommon and very irregular."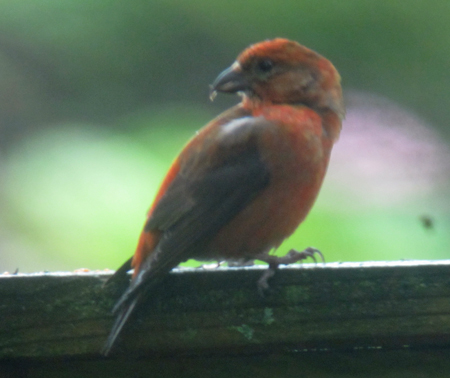 Birds of Washington State explains:"With crossed bill tips and nimble tongues, crossbills are uniquely adapted for extracting seeds from conifer cones. "
There have been a number of Red Crossbill sightings in the area recently.
Crossbills were seen in Des Moines earlier today, a female was seen in Wedgwood on Friday and a flock was spotted near the Woodland Park Zoo on Wednesday. (Information from bird listserve Tweeters.)
For more local information on Maple Leaf birds, click here.