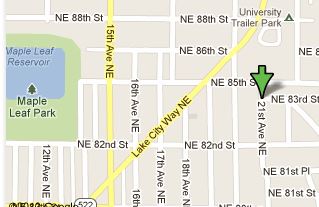 Women screaming led police officers responding to one report of a burglar to where the man was hiding a few blocks away Wednesday night, according to the Seattle Police blotter.
The incident was first called in about 10 p.m. when a woman returned home and found a man in her bedroom, holding frozen food boxes, according to police.
He fled out the back door of the house in the 2100 block of Northeast 83rd Street, and the woman called 911.
As officers and a police dog searched for the man, who had apparently cut himself breaking a window, "a couple of officers heard some women screaming in the 2000 block of Northeast 85th Street.
The officers responded and were informed by the women that they had seen an unknown man looking into one of their apartment windows. The officers located the man hiding in the bushes.
The 41-year-old man, who had items taken in the burglary, was arrested and booked.