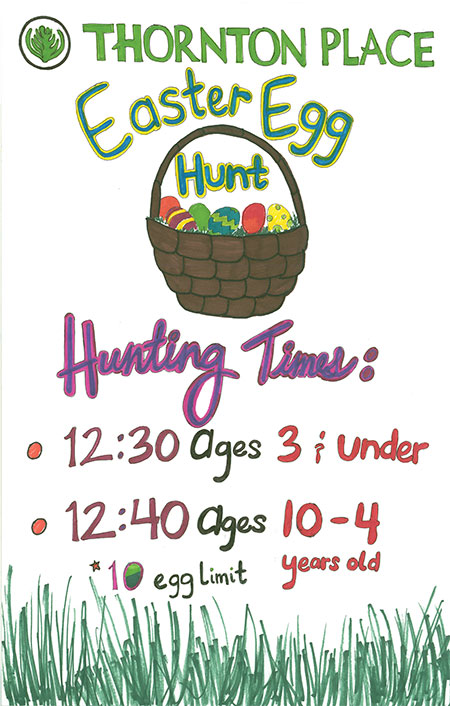 Looking for a fun (and free!) activity to do with the kids this weekend to celebrate Easter?
Thornton Place invites you to an Easter Egg Hunt on Sunday, offering two separate hunts for different ages. As stated to the right, kids ages 3 and younger will kick off the event with a hunt at 12:30 p.m., followed at 12:40 p.m. by kids ages 4-10.
Limit is 10 eggs per child, and please bring your own baskets to collect the eggs in.
Happy hunting!