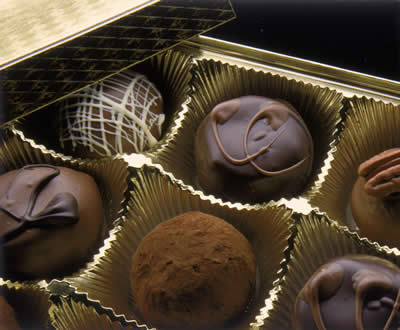 Just in time for Valentine's Day, The Wandering Cafe, 7533 Lake City Way N.E., is offering chocolate-making classes from 1-3 p.m. Feb. 3 and 10. But you'd better decide if you want to do it quick because reservations and payment are required by Wednesday, Jan. 30.
At the first class, you'll first learn a brief history of chocolate (while sipping something sparkly!) before making two flavors of ganache and a batch of caramel in preparation for the second class. You'll also learn how to temper chocolate and why it's important.
At the second class, you'll:
Temper chocolate, line your molds, fill molds and closes for the molded chocolates.
Scoop ganache and dip for the dipped chocolates.
Caramels and dip. Top with assorted salts, flavors, etc.
Cost for both classes is $95 per person, which includes all supplies, chocolate and flavors, and you get to take home 24 pieces in gift boxes.
For more information or to reserve your spot, contact Wandering Cafe owner Kristine Pottle at 206-650-7714 or kristine@thewanderingcafe.com. Reservations must be made by credit card by Wednesday to order the supplies.