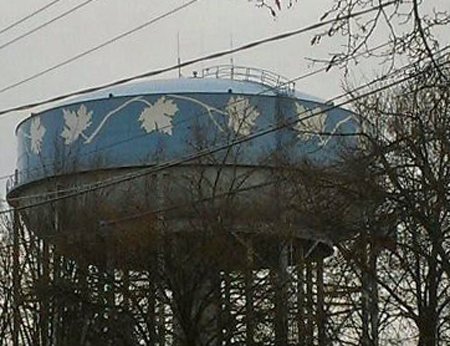 One of Maple Leaf's newest businesses used a contest to help its customers guess in which neighborhood the  company was opening its new showroom.
The final clue, shown at right, was posted on LeBlanc Floors' Facebook page on Jan. 4. "If you know your Seattle neighborhoods, THIS should be a dead giveaway…," the company wrote.
Apparently not, because nobody won the contest. (An earlier clue: "This old Seattle neighborhood, annexed in the early 1950s, always has a cloud, and here be a Dragon….")
But LeBlanc Floors is now open for business at 8501 Roosevelt Way N.E., right next to another new neighborhood business, Moonpaper Tent.
With the new year comes new opportunities, the most exciting of which is the opening of our new flooring showroom located just minutes from I-5 in the Maple Leaf neighborhood. We have carefully chosen to proudly showcase products & finishes from manufacturers that we feel have demonstrated continuous commitment to quality, durability, beauty, & sustainability.
LeBlanc has been in business for two decades, emails Pieter Sundgren, project manager. The old showroom was in Lynnwood, where the company's current warehouse remains.
Sundgren says he works with a half-dozen crews, but that another arm of the company, Pro Home Services, Inc., works on a larger scale. "PHS is one of a select few contractors capable of supporting such install programs as are offered at big box stores like Costco and Lowes."
While we are not eco-warriors, LeBlanc Floors is dedicated to the idea that we all share one Earth, and it is our responsibility to offer our customers healthy alternatives for use in their daily environment. We offer a broad selection of locally harvested wood species, in addition to offering our expertise in selecting, sorting, & working with reclaimed wood floor materials.