Somebody in the neighborhood has some access to extremely official-looking traffic signs.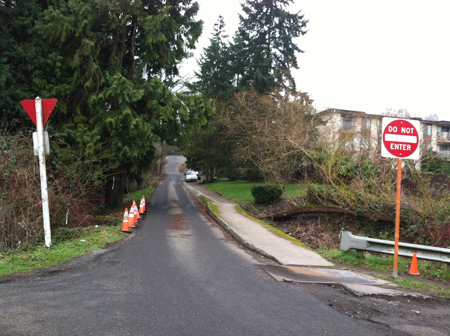 Turns out the "Do Not Enter" sign that recently showed up on the corner of Northeast 105th Street and Eighth Avenue Northeast wasn't actually installed by the Seattle Department of Transportation. Rick Sheridan, SDOT communications director, tell us:
"According to our records, this is not a City of Seattle installed traffic sign. SDOT will remove it shortly and replace it with a legitimate  'One Lane Road' sign. That sign will appropriately indicate that, though it is a one-lane road, two-way traffic can use the street."
Huh. So who installed the sign?