Aljoya Thornton Place is inviting the public to an opening reception for a new exhibit Thursday featuring the works of Earl Debnam, a Seattle painter, community activist and three-time stroke survivor.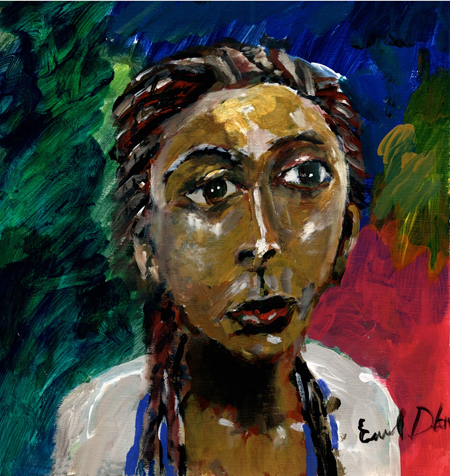 "Icons of the Soul" by Earl Debnam
The reception is from 4:30-6:30 p.m. at the retirement community, 450 N.E. 100th St., and the exhibit will remain open to the public through Dec. 10.
A news release from Aljoya explains that Debnam's art is inspired by struggle, survival and jazz:
Political Struggle: Debnam took part in the longest act of civil disobedience in the U.S. history by occupying the Colman School for eight years, with a group of artists. Together, they demanded the city use the abandoned school to house and celebrate African American culture. The space is now the Northwest African American Museum.
Stroke Survival: Since the Colman School occupation, Debnam has suffered three strokes. He credits the strokes with giving him a surge of creative energy that allows him to capture his inner most thoughts and his ability to transcribe them via paining.
Jazz: Debnam often listens to jazz music when creating art.  He says it moves through his body when he paints, supporting his choices for color and shape.

"We chose to show Earl's work because it tells amazing stories," said Aljoya Thornton Place Art Curator June Sekiguchi. "Everything in the show is vibrant, expressive and engaging.  It is a perfect fit for this time of year."
Although the reception Thursday is open to the public, advance reservations are requested by calling (206) 306-7920.