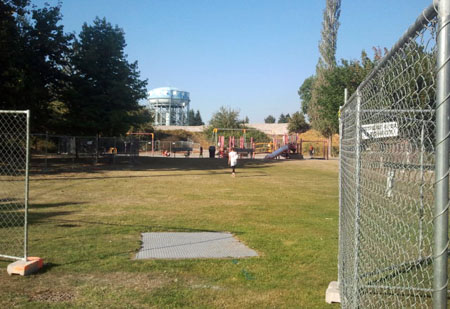 The children's play area at Maple Leaf Playground is about to get a serious makeover.
Starting this week, construction fences will go up at the park as work begins to build the new Maple Leaf Family Terrace, which will be part of the new Maple Leaf Reservoir Park.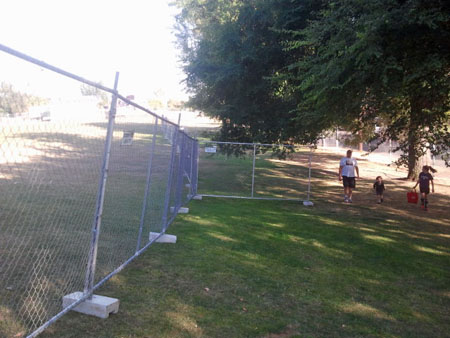 Donna Hartmann-Miller, who heads Friends for a Greater Maple Leaf Park, writes on the committee's Facebook page that construction could take from four to seven months, but that the new play area should be ready for kids to return by next spring.
Take a look at what you can expect to see at the new Family Terrace, and here is more general information about upcoming work at the park.
UPDATE: In an email newsletter (which you can sign up for on the Community Council website), Hartmann-Miller notes a few nearby playgrounds for parents to visit while Maple Leaf Playground is under construction:
Foula Park — 7200 12th Ave NE, 98115
Ravenna-Eckstein Park — 6535 Ravenna Ave NE, 98115
Dahl Playfield — 7700 25th Ave NE, 98115 (also has a skateboard feature)
Victory Heights Playground — 1737 NE 106th St, 98125
Victory Creek Park — 1059 NE Northgate Way, 98125 (this is the one behind the QFC parking lot)
Northgate Park — 10510 5th Ave NE, 98125 (next to the library and community center)
Licton Spring Park — 9536 Ashworth Ave N, 98103
Green Lake Park — 9536 Ashworth Ave N, 98103
Cowen Park — 5849 15th Ave NE, 98105 (this one has a Zip Line, so you can get in some practice and be a Zip Line expert once ours is installed)