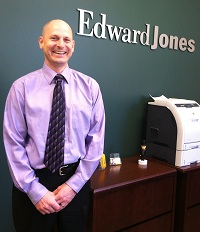 It's been a busy year for financial advisor Harald Kohl, who recently moved his Edward Jones office from Maple Leaf's Roosevelt business district to the burgeoning Thornton Place, which is nearly full after years of struggling.
After spending five years at 9524 Roosevelt Way N.E., Kohl and his branch office assistant, Nazmeen Buksh, moved into the new office at the beginning of July.
"For me, one of the biggest appeals is that I'm now ADA-compliant," Kohl said. The parking lot at his Roosevelt office was difficult to get in and out of, and could be even more difficult to maneuver for anybody in a wheelchair or with difficulty walking.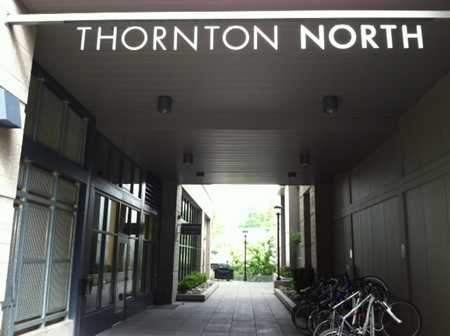 Kohl said he also hopes the brand-new location at 339 N.E. Thornton Place (in the passage just north of Subway) increases the confidence level of those he works with.
"Our new location does a better job of visually conveying that Edward Jones is a very secure and stable financial institution," he said.
In addition to the big move, Kohl recently received certification as an Accredited Asset Management Specialist, and he and Buksh also just received the Top 25% Client Service Excellence award for the second year in a row from Edward Jones.
"It's great to know that my clients are happy and we're doing a good job communicating," said Kohl, who explained that the award is based on random interviews with clients.
He notes that even though the new University of Washington Neighborhood Clinic that just moved into Thornton Place calls itself the Northgate clinic, he still feels like a part of Maple Leaf (and according to the Maple Leaf Community Council's map, Thornton Place is within Maple Leaf's boundaries).
"I live in Maple Leaf and the majority of my clients do as well." he said. "When you look at relative distance, for some I'm a little closer and others a little further.  Either way, it is only a few blocks."