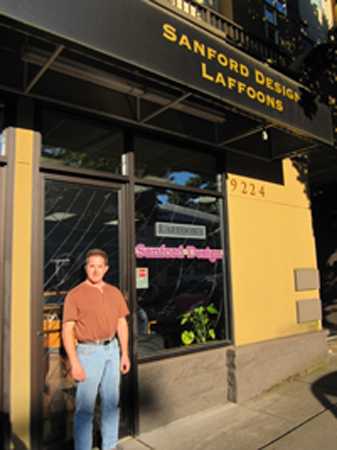 Like other jewelry shops, Sanford Design at 9224 Roosevelt Way N.E. has plenty of pre-made pieces you can choose from. But owner Dan Sanford says what the small shop really specializes in is making custom jewelry.
That can range from creating a design from scratch, redesigning a piece, or even combining multiple pieces into something new, he said.
"We're a small shop that does everything here, so our overhead is low," Sanford added. "We're low tech and are still doing everything by hand, so we can be very competitive with our prices."
The store has been in Maple Leaf since August 2004, but previously was located in the Roosevelt neighborhood, where Sanford worked for years at Laffoon's Jewelry before he purchased the store from the family in 2003.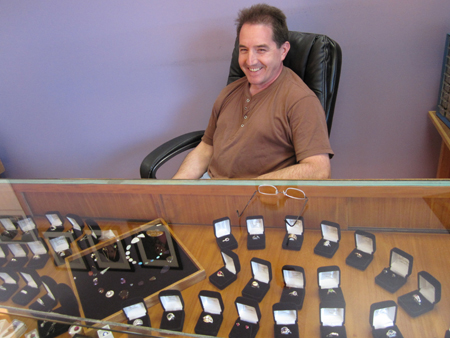 "I like the neighborhood," Sanford said about his relocation to Maple Leaf. "It has more of a residential feel than Roosevelt did, which I like."
He added that he's also noticed an increase in walk-in traffic since moving to Maple Leaf. "I like our building because it gets a lot more daylight than our old shop," Sanford said as the late afternoon light streamed in through the windows.
Although business hours listed on the website are from 10 a.m. to 6 p.m. Tuesday through Friday, Sanford said he can be flexible with his hours if you would like to make an appointment.
"We're a low-key, low-pressure sort of shop," he adds. "Word-of-mouth is the main way that we get business."
Because Sanford Design also does repairs, he says he'll swing open the doors to do free jewelry cleaning at the upcoming Maple Leaf Art Walk, from 6-9 p.m. Friday, Aug. 10.