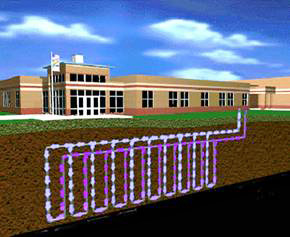 Expect the playground at Olympic View Elementary School to look a little different this summer.
Starting Monday, construction crews will build two noise walls there to shield neighbors from what's coming next.
That would be 83 holes, each 350 feet deep, to place ground source heat pump tubes under the playground.
According to the Seattle School District:
The drilling process will result in some noise, but in an audio range that is physically safe for our ears and well within the City of Seattle noise ordinance guidelines. We will make every effort to reduce the noise during the project.
The plan calls for drilling to begin on June 25, and potentially run from 7 a.m. to 7 p.m. weekdays until mid-August.
The playground is to be restored in time for school next September. The heat pump equipment inside the school is to be installed during summer 2013.
For more information call or email Steve Cole, project manager, 425-503-3393 or slcole(at)seattleschools.org