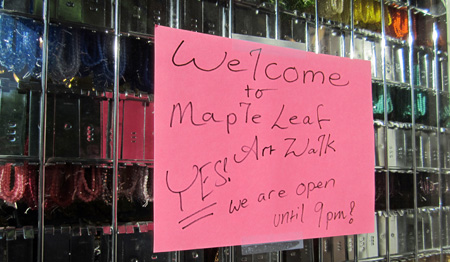 7 p.m. – The first-ever Maple Leaf Art Walk is in full swing on a glorious spring evening.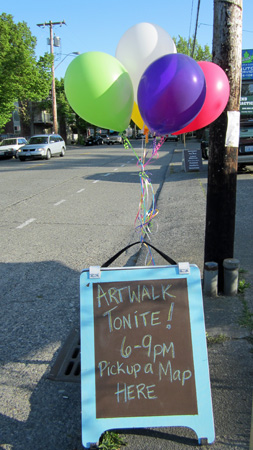 Groups of people are congregating on Roosevelt Way Northeast and Fifth Avenue Northeast, scanning their art walk maps and deciding which gallery or shop to visit next.
Twenty-some businesses are participating in the walk, sponsored by Maple Leaf Life and 20Six Fresh, a Maple Leaf graphics shop which produced the map.
Store owners up and down the arterials are passing out maps, advice, free or reduced-price grub – and selling art.
The Art Walk continues until 9 p.m.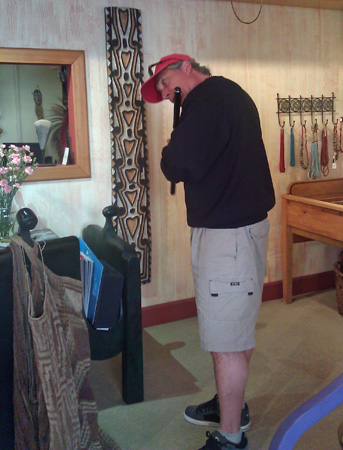 Parents pushed children in strollers, couples walked arm-in-arm and even a few dogs graced the galleries.
In the first hour, several businesses reported seeing a number of new faces along with regular customers. "We've seen people who said they've never been in before," Reckless Video reported.
World flutist Gary Stroutsos performed at Cloud City and Between Cultures and local musician Mark Juan played Spanish guitar music at Blue Saucer.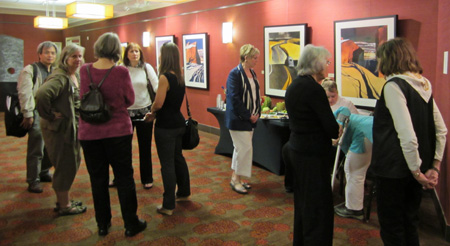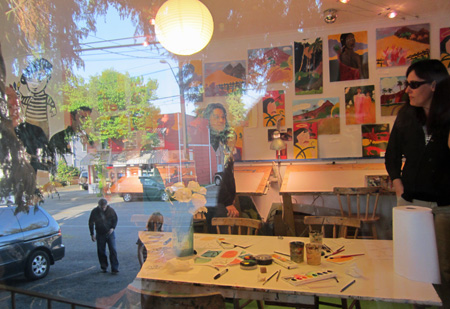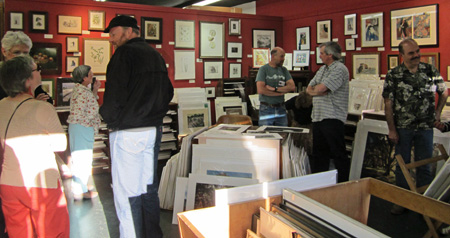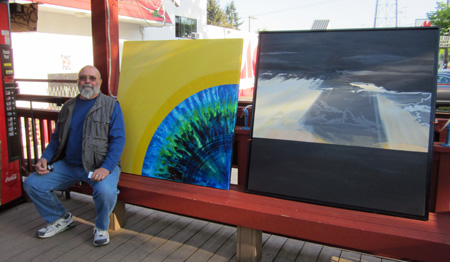 Graphic artist James Gordon outside Reckless Video with his large-format work. Gordon said he saw the advance posts for the Art Walk and decided to exhibit this work, which he says has never before been seen in public.