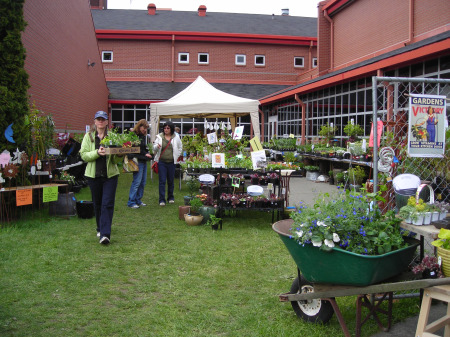 Pacific Northwest gardeners will be flocking to Maple Leaf this weekend!
From Friday to Sunday, the annual Olympic View Plant Sale returns to the elementary school at 504 N.E. 95th St., where you can buy beautiful edibles, flowers, shrubs and other plants to benefit the students of Olympic View Elementary School.
The plant sale will be open:
Friday, May 4, from 9 a.m. to 7 p.m.
Saturday, May 5, from 9 a.m. to 6 p.m.
Sunday, May 6, from 10 a.m. to 2 p.m.
Sounds like Saturday is the day to shop, though, with free kids' crafts starting at 11 a.m., as well as coffee from Blue Saucer and frozen custard from Peaks.
UPDATE: Another reason to shop Saturday: Maple Leaf gardener Stacy Brewer, author of the Seattle Seedling blog, will be at the plant sale from 10 a.m. to noon to answer any of your gardening questions. She writes:
I'll share all of my favorite plant picks with you! I hope you'll come out and chat with me! Tell me how your garden's growing and what you hope to grow in your garden this summer! I'd love to meet you!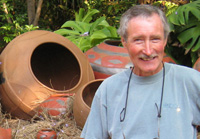 Of course, you might be distracted Saturday by another gardening event taking place at Aljoya Thornton Place, 450 N.E. 100th St., where Pacific Northwest gardener Ciscoe Morris will be giving a talk at 1 p.m. about container gardens. From a news release:
Container gardens provide amateur and avid gardeners with a variety of advantages and challenges.  Using containers, Morris will show guests how to start a garden, create beautiful flower displays, and even harvest vegetables from their patios.

"Oh la la, I get so excited about container gardens," says Ciscoe Morris. "Container gardens are a great way to stay active, and watch beautiful plants grow.  Not only can plants in a container provide you with endless beauty, but you can grow wholesome food in them too."
Although the talk is free, advance reservations are required by calling 206-306-7920. For  more information, visit the Aljoya website.