With snow falling in Maple Leaf just two weeks ago, it certainly feels like spring snuck up on us since the weekend. Which means, one of the biggest events in the neighborhood is also nearing: the annual Olympic View Plant Sale, which is scheduled for May 4-6 this year.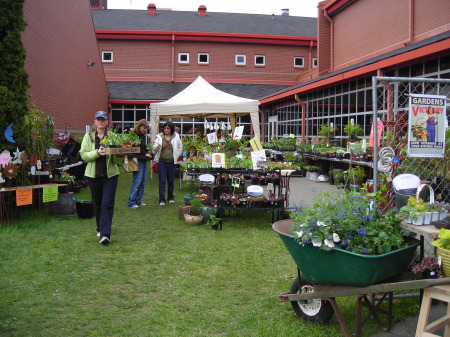 Although a lot of of the details are still up in the air, times are already set for 9 a.m. to 7 p.m. Friday, May 4; 9 a.m. to 6 p.m. Saturday, May 5; and 10 a.m. to 2 p.m. Sunday, May 6.
 
Bring the kids Saturday for kids craft time, and if we're lucky we might even get a visit from Peaks Frozen Custard that day, too. Remember, all proceeds from the event will directly benefit the students of Olympic View Elementary, 1020 N.E. 82nd St., and it's recommended you shop early for the best selection.
We hope to have more information soon, so check back on our Events page for more details as the event nears, and we'll see you at the plant sale!