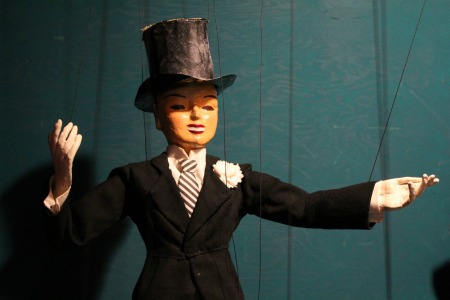 Photos courtesy the Cook/Marks Collection, Northwest Puppet Center.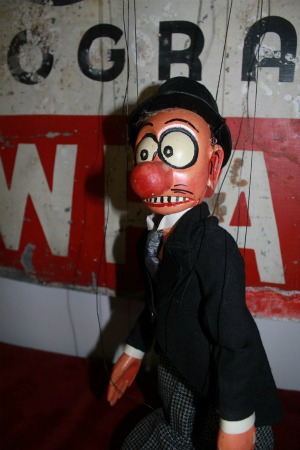 In a sign of the current times, Northwest Puppet Center, 9123 15th Ave. N.E., has recently opened up its new exhibit, "Cheering up the Great Depression: Puppetry & the WPA."
Puppets in the exhibit are part of the Cooks/Mark collection of more than 5,000 puppets donated to the Maple Leaf theater. The Puppet Center first debuted the collection with its previous exhibit, the "The World of Puppetry: Treasures from The Cook/Marks Collection," which it first put on display at Seattle Center.
Dmitri Carter with the Puppet Center explained that they often rotate the exhibit so the kids who visit frequently have fresh puppets to ooh and aah over.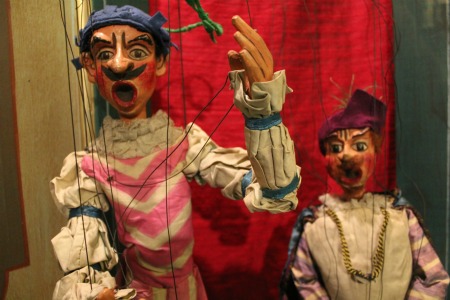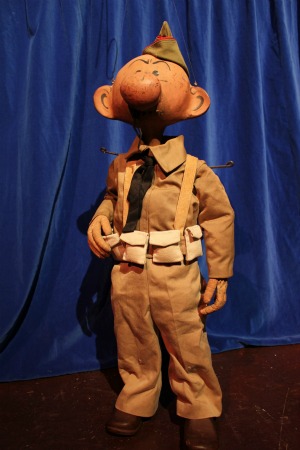 "Kids don't want to sit still before the show," he said, "so they're usually running around the exhibit and running around the playground."
The new exhibit is strictly Americana, giving it quite a contrast with the previous international exhibit, which featured geishas and other puppets from around the world.
The exhibit is open before and after shows or by appointment, and the next show at the Puppet Center is the 17th century comic marionette opera "Il Girello: The Wheel of Fortune" from April 13-22.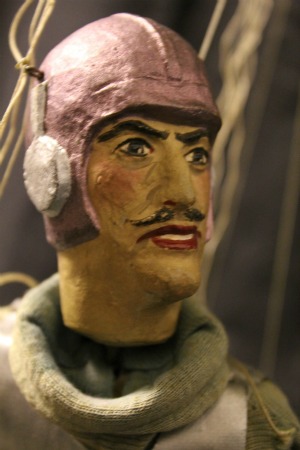 "I think it's been fun for the families in the neighborhood," Carter said about the Puppet Center's location in a residential part of Maple Leaf. "It's been really great being in this small community, even if we don't have the kind of visibility we could if we were in downtown."
For more information, visit the Northwest Puppet Center website or call 206-523-2579.