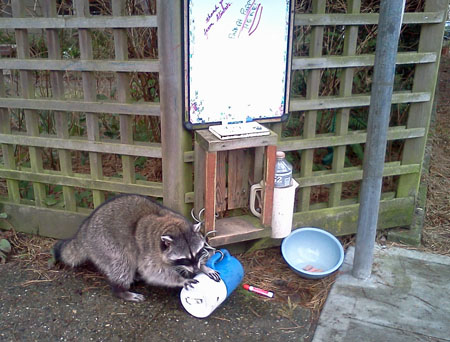 On Thursday afternoon Holly emailed us:
I spotted this critter at about 3:30 feasting on dog biscuits at the doggie oasis. I shooed him away and screwed the lid back on the "raccoon-proof" thermos, and stepped back only to watch the raccoon climb back over the fence, lay the thermos on its side, and spin the lid off again. I shooed him away again and put the lid on even tighter. We'll see how long that lasts.
Urban wildlife. Harrumph.