A new BECU branch just moved into the neighborhood, and already they're making friends with the locals.
Aiko Schaefer with the Olympic View Elementary School PTA tells us that at the location's grand opening ceremony Thursday, BECU donated family season passes to ZooTunes that the PTA will auction at its annual fundraiser, the Red Carpet Stars OV School Auction on March 31. (She adds that BECU also made a donation to Northgate Elementary.)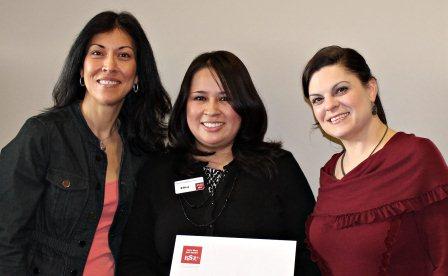 Pictured left to right: Aiko Schaefer, OVPTA President, BECU Northgate Branch Manager, Elisa Miller and Joy Strechowski, OVPTA Auction procurement chair/photo courtesy the Olympic View PTA
You can read more about it on the PTA's blog.