The Thornton Creek Alliance is inviting the community to its meeting tonight that will focus on the restoration at Maple Leaf's Beaver Pond Natural Area, volunteering, crime/safety and any other topics you would like to discuss.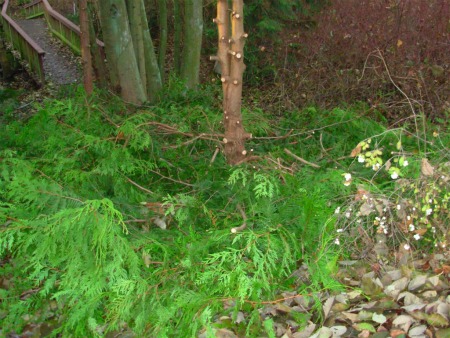 Last month, the branches of nearly 50 trees were illegally pruned in Beaver Pond Natural Area, raising both ire and support from the community.
A variety of city leaders will be in attendance, including:
Seattle City Councilwoman Sally Bagshaw, chair of the Parks Committee
Terrie Johnston, Seattle Police Department community liaison
Joanna Nelson de Flores, Green Seattle Partnership project manager
Chris Saleeba, with Seattle Greenways
 The open disucssion is from 7-9 p.m. at Meadowbrook Community Center, 10517 35th Ave. N.E.