This Maple Leaf Life co-editor's car is staying in the garage today, but a trek down to Northgate found that for many of the area's retail and food establishments, it's business as usual. If you can get there.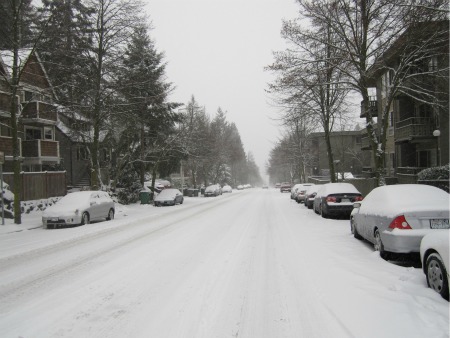 The journey begins on a snowy Roosevelt Way Northeast, with just a Porsche (seriously?) braving the road on my watch.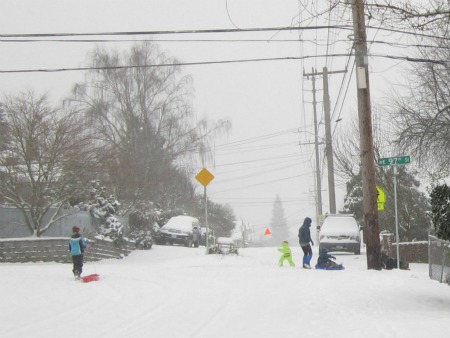 Although many of Maple Leaf's side roads are too snowy for cars, they're perfect for sledders!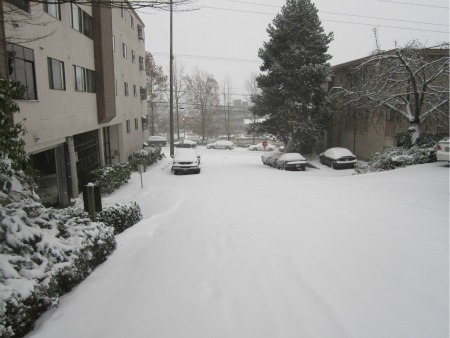 Hardly a tire track or a footprint on Northeast 98th Street (heading toward Fifth Avenue Northeast) at 9:15 a.m.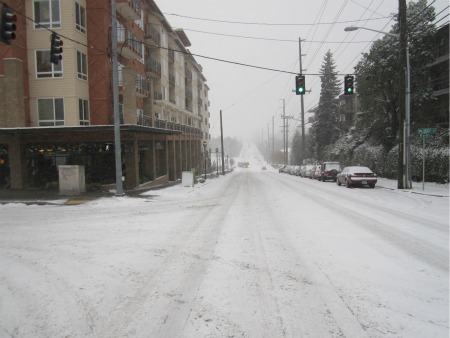 But plenty of cars and buses were braving the hills (with success) on Fifth Avenue.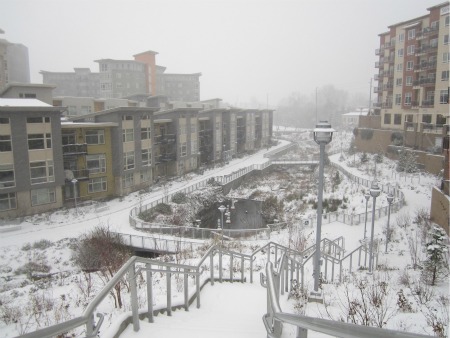 And amid all of the snowy chaos is beauty. Even the "Bad Buoys" in Thornton Creek are covered in snow!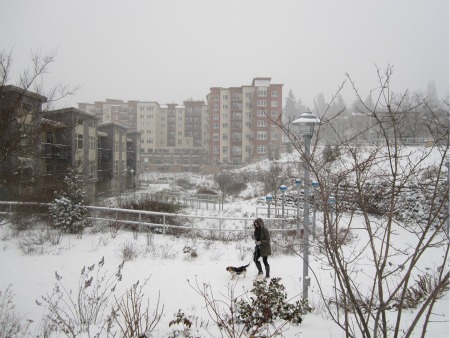 Fun for dogs (and dog walkers), too!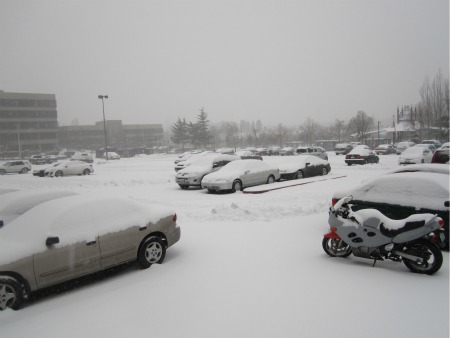 Looks like a lot of people got the day off – and good luck getting your car out of the Northgate Transit Center parking lot!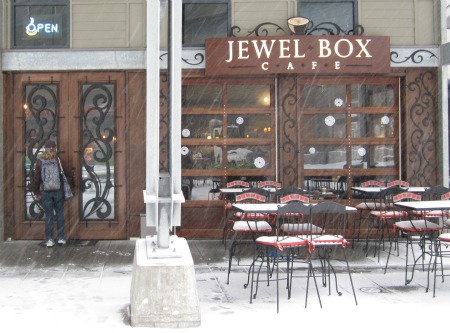 The first sign of life! The Jewel Box Cafe's bright "Open" sign warms me to the bones.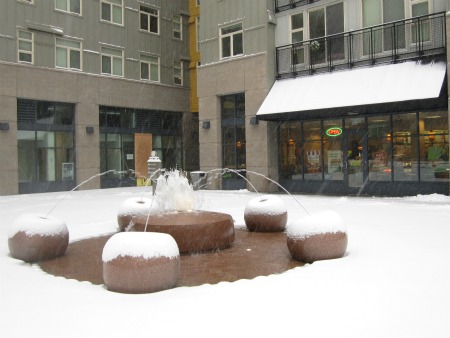 Whew, at least it's not cold enough to freeze the fountain in the middle of Thornton Place!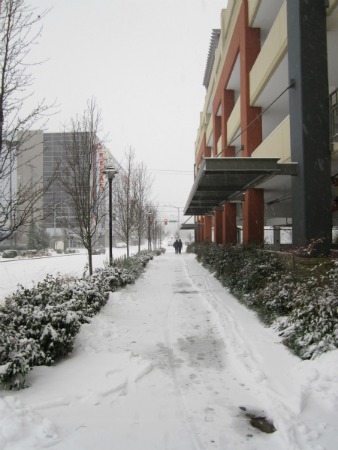 Sidewalks are shoveled at Northgate Mall (unlike most of Maple Leaf, despite Donna's request). At its 10 a.m. opening, most mall businesses were already up and running.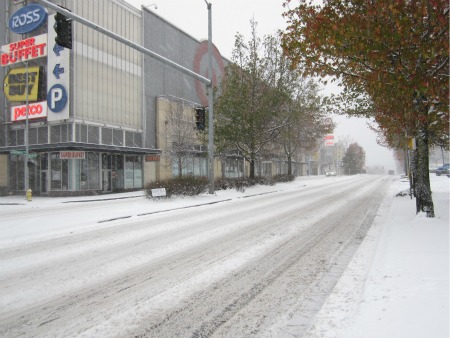 Northgate Way … eh, not so clear. But traffic is moving steadily enough.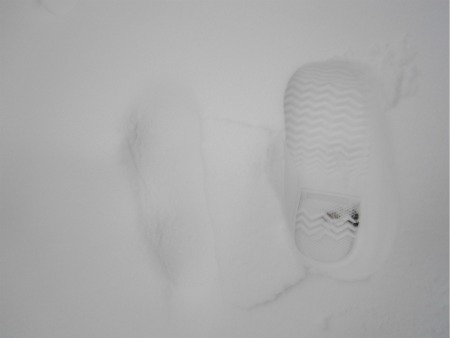 And no, it didn't stop snowing while I was gone. My footprint at the top of the hill, before and after.