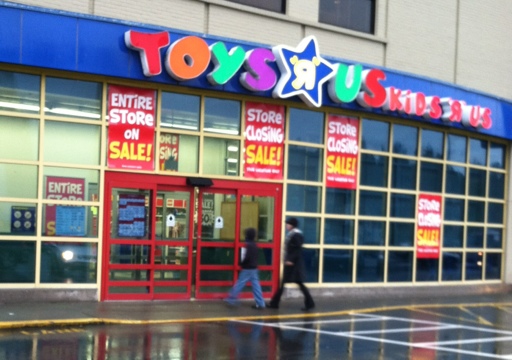 In a little over a month, the Toys "R" Us located at Northgate Mall is closing its doors. There are signs at and around the store advertising the eventual closure along with 30 percent off storewide.
You've got another month to shop and wait for prices to drop further, according to Meghan Kennedy with Toys "R" Us corporate communications:
The Northgate Toys"R"Us store is closing at the end of January due to the end of the company's lease term for the property. We've enjoyed serving the Northgate community for many years and will continue to look for nearby locations to provide consumers with the products and services that Toys"R"Us offers. We are working diligently to place as many full-time and part-time employees as possible from the Northgate store to our locations in the area.
With Thornton Place filling much of its retail space this spring with the new University of Washington Neighborhood Clinic there in March, that area could get quite a bit more foot traffic in the future. What would you like to see in that space?