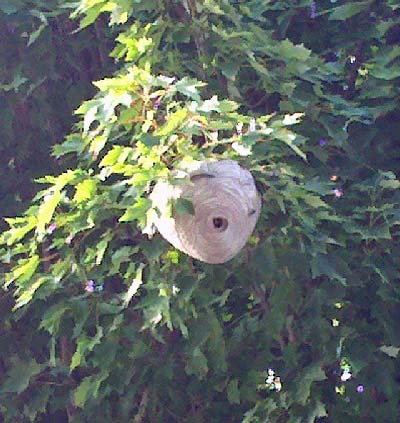 Phil and his daughter Jenna found this nest in the traffic circle at Northeast 91st Street and 8th Avenue Northeast.
"It is the size of a basketball and very active. Amazing how fast they grow," he writes.
He – and we – believe it is a nest of bald-faced hornets, and Dennis Paulson, director emeritus of The Slater Museum of Natural History,confirms.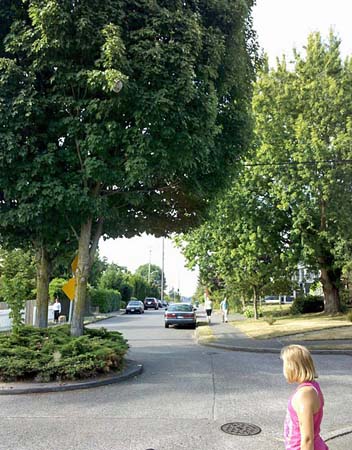 Photos courtesy Phil Borgnes
We're wondering if it's still there, though. A drive-by early this a.m., before the hornets were active, didn't immediately produce a basketball in that tree.